Lifestyle
A Space scientist in a Gaming Space- Ameer Moavia
Ameer Moavia is Pakistan's youngest space scientist and the chief operations Officer at Freestyle E-Sports. He started his journey back in 2006 when his passion for gaming was slowly increasing. Proportionally to his passion for gaming, his passion for exploiting games always multiplied too. He has always been fond of perfection, due to which he used to search for any and every error he could find in any game. Enthusiasm in such fields introduced him to hacking, and eventually, he started meeting people who understood this space better. He used to meet hackers and other people from the community. In that environment, he understood how he should always keep his real identity hidden. He has told multiple times that even today, people are not even aware of his real age. He is known by the username s1cmvndus in the Cyber world.
In the hacking community, he met people of all sorts and learned multiple things from both of them. In this community, he was accepted into his first organization Dark Dependent Hacker. Later on, in 2013, he got the privilege to work with many other hackers, where he learned many more useful skills. However, looking closely at the dark side of hacking, he eventually left this field and noticed that he was much more fascinated by Space and Time, and for this reason, gave his focus to this field. He then read multiple books and started his research to explore this field. He also explains how talking to random people gave him much more knowledge, as he tried to find a connection in everything. 9 years into his journey, he finally completed his first book, known as A Time Dream.
He has narrated multiple times that once, he was deeply involved in research related to time, and he got so fascinated by it that he wanted to learn what Islam said about time. He then joined an Islamic Academy and talked extensively with a Mufti who has researched on time too. He then saw a dream through which he derived a very complex formula which he has still kept written today, and is working on what it could mean. After this dream, he also chose to keep the name of his book A Time Dream.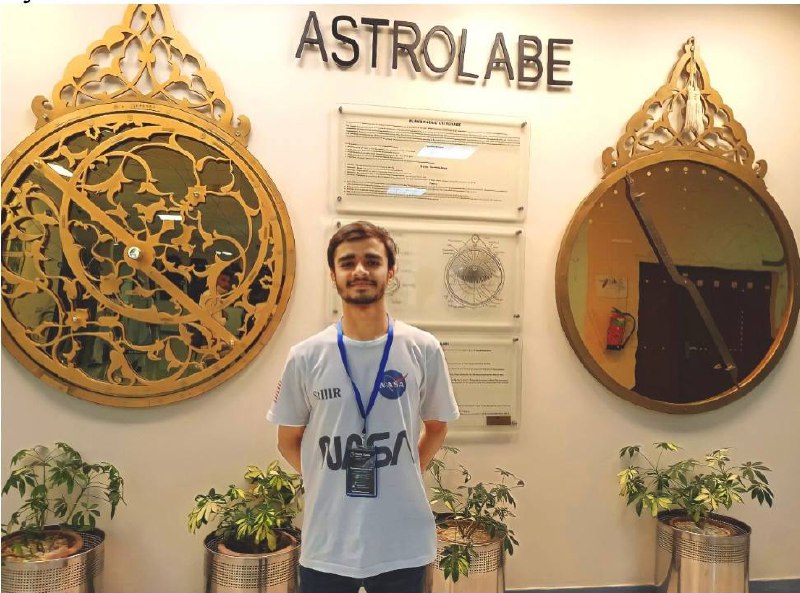 During his journey, his research has been composed off of many topics, namely Hypothetical syllogism | a=b=c, Stubborn Fate, Behavior or Time in accordance with Space, Higgs Field, Islamic POV of Space and Time, Worm Holes, Darkness or Still, The Uncertain Principle and Dimensions. Before writing his book, he made sure to have studied and mastered all of these topics and made sure to have an extensive amount of knowledge of them.
Apart from space and time, he is still fascinated by gaming. He is the chief operations Officer at Freestyle eSports. It is an organization that has been very diligently promoting gaming in Pakistan. Ameer is the most powerful person after the CEO. This organization has made a boot camp in Rawalpindi, where they have made top-notch arrangements for their gamers. With an in-house chef, air-conditioning, heating, rooms made for gaming with the best of equipment, from the best of headphones to the fastest of computers, they have done no compromise in the quality and have provided the best equipment in its league. Apart from this, they have salaried players and a proper analyst to help perfect the games their players play.
Ameer has expressed that the main motive behind this program was to raise awareness about the importance of the E-Sports industry. He explained that this industry could help generate more money than the film industry. He aims to make a sustainable set up to be able to increase the number of eSport Players in the coming years.