Entertainment
Bigg Boss 13: Housemates Banged by Bigg Boss for Inappropriate Task Performance, calling them 'wahiyat', 'bakwaas'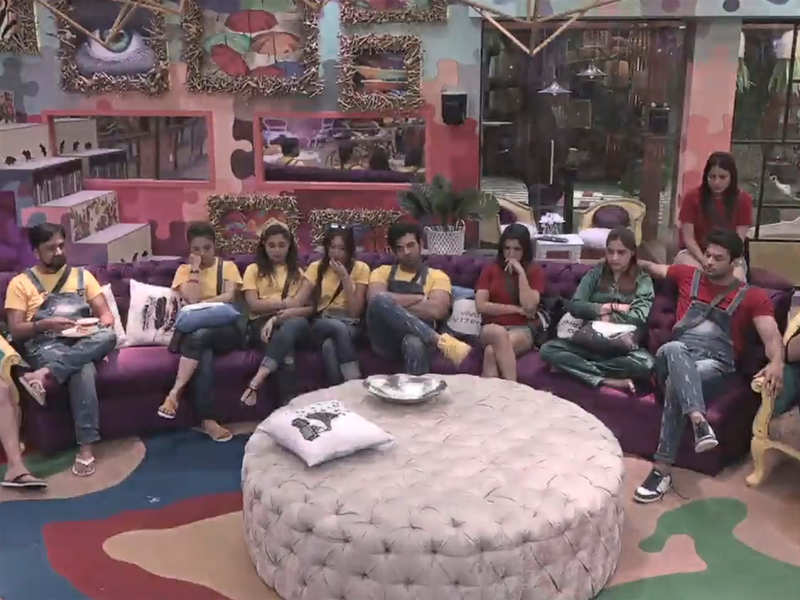 The very famous controversial reality show, Bigg Boss has been witnessing some of the best tasks over its tenure. The former contestants like Gauahar Khan, Kamya Panjabi, Kishwer Merchantt, and Prince Narula are still remembered for giving their best in these tasks. However, this season's contestants have been continuously delivering their worst shots in performing the tasks assigned by Bigg Boss. This has left the Bigg Boss angry and due to this falling attitude and lack of interest in the tasks, Bigg Boss slammed the contestants over the same.
In a teaser that was recently released on social media by the channel, all the contestants are visible giving least importance to the task and delivering their careless attitude. Bigg Boss has however, got angry at the housemates and gathered them in the living area. He reprimanded each one of them for not showing interest in performing the task. He even called them with the names like- wahiyat (disgusting), bakwaas (useless) and bachkana (childish).
The housemates are in deep shock after getting condemned by Bigg Boss.
After this reprimand session, Shukla was seen playing the team lead. He tried motivating his team for giving their best in the next task that will be assigned by Bigg Boss. Shukla played as the leader asking the folks not to get disappointed and gather back to deliver their best in the upcoming works. Contestants even though, heard him out but, still appeared a bit pissed with the reprimand they had to face in the house.