Entertainment
Bigg Boss 14 update: Jaan feels guilty of nominating Sara, seniors have a dispute
In the latest episode of Bigg Boss 14, the nomination and eviction took place on the same day. The members that were nominated were Rahul, Nishant, Sara, Eijaz, Abhinav, Jaan and Shehzad. The seniors Hina, Gauhar and Sidharth were given the decisive power of right away letting go one of the aforementioned members from the house, after a unanimous discussion. Where Gauhar and Hina were in favour of letting Rahul or Nishant go, Sidharth was adamant about Sara leaving. According to him, he saw more potential in the two guys than he did in Sara.
Hina and Gauhar disagreed and heavily argued. Where Hina and Gauhar seem to be a bit flexible with either Rahul or Nishant, Sidharth seems to keep a strong foot against that. The two ladies asked Sidharth to give Sara a benefit of doubt since she has been unwell for days and not at her strongest state to prove herself as of yet. Sidharth kept his point about how he is not ready to let Rahul or Nishant go because they have already, at a few occasions, taken their stands and performed.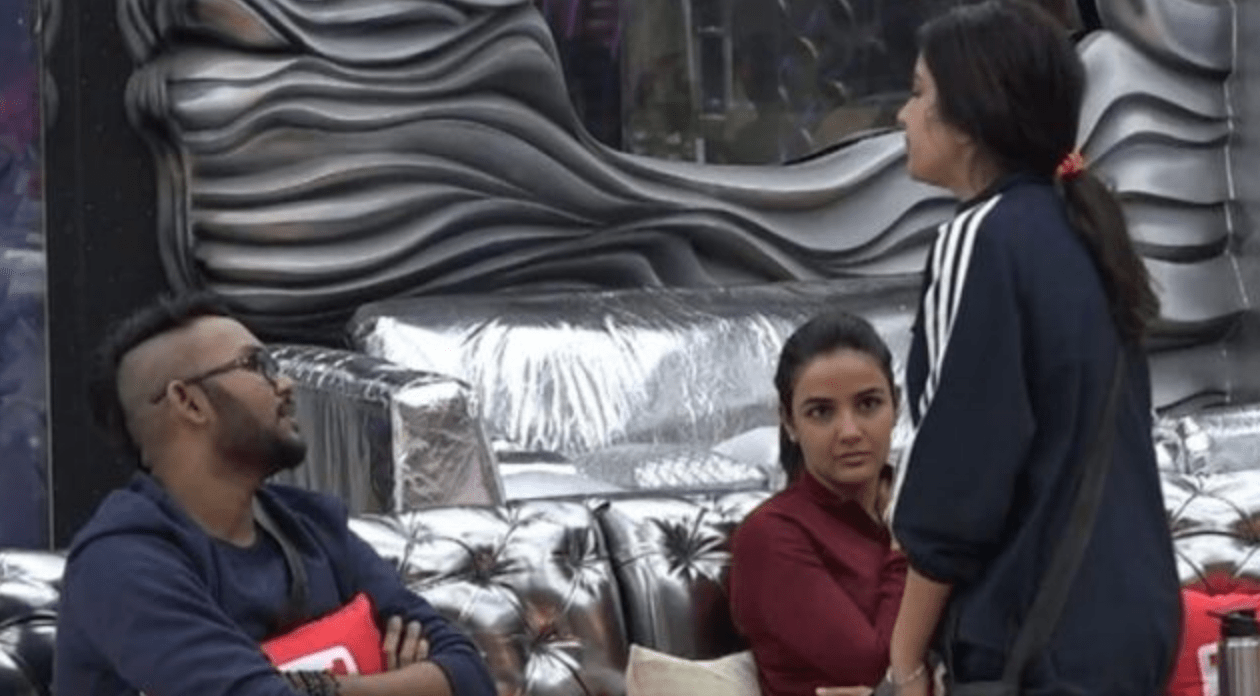 Hina further said it was tremendously unfair to compromise the stay of a member just due to the mutual "understanding" of the seniors. Sidharth didn't seem to move an inch away from his decision. Gauhar and Hina seemed pretty distressed about this. However, they ultimately planned to not cause a scene in front of the other housemates and make a fool of themselves by disagreeing with each other. Hina and Gauhar decided they were going to remain silent, while Sidharth broke the news of letting Sara go in front of the other members.
The members were very obviously saddened and shocked at the decision. Many of them called out the seniors for being unfair. However, Jaan, the only person that had nominated Sara felt extremely guilty of nominating her. He said if it was not for him, she would have been safe. Jasmin assured that at some point everyone is going to nominate each other and it is only inevitable, so there's no point in feeling guilty. Rahul and Nishant also further comforted him by saying that despite him nominating Sara, the ultimate decision was in the hands of the seniors and eventually they are the ones to blame, not Jaan.