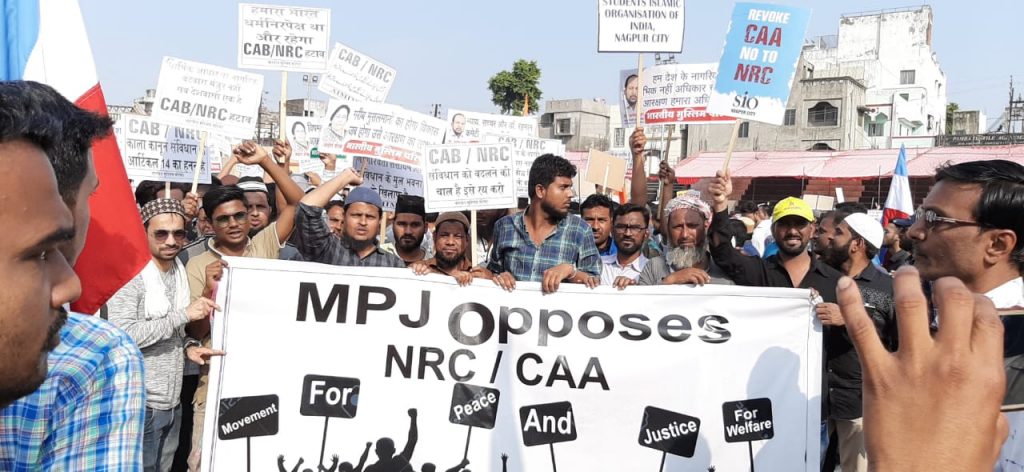 In a protest against the controversial bill Citizen Amendment Act, Nagpur city also joined the mass agitation called upon yesterday in the entire nation. In a peaceful march against the recently passed bill, more than 5000 protestors came on the streets of the city in a peaceful agitation. More than 20 Mulsim organizations including Jamat E Islami Hind, Jamitul Ulema Hind, along with the organizations of Dalits and other communities too joined the voice at Chitnis Park near Gandhi Bagh.
People from surrounding cities and towns also joined the rally against the bill in City. Even people from cities in the state like Nanded, Akola, Amravati and other parts too joined to give strength to the voice. The participants in the agitation showed placards that opposed the bill and they all called the people not to submit the documents for the NRC. The Rally started from Chitnis Park and reached LIC Square where many others also joined culminating at Samvidhan Chowk.
The delegation of the rally went ahead to the state Chief Minister to hand over their demands in a memorandum. The people in the rally also demanded 5 percent of reservations to Muslims. Speaking on the occasion the various representatives of the Muslim and other organizations slammed the PM and the Home Minister for bringing out this bill and said this is an attempt to divide the country based on religion. The agitation was peaceful and people in the rally seemed acting in order. Stay tuned to know more about it and others only with us.