Entertainment
Catch the visible Chemistry of Hina Khan and Sidharth Shukla in the Bigg Boss New Season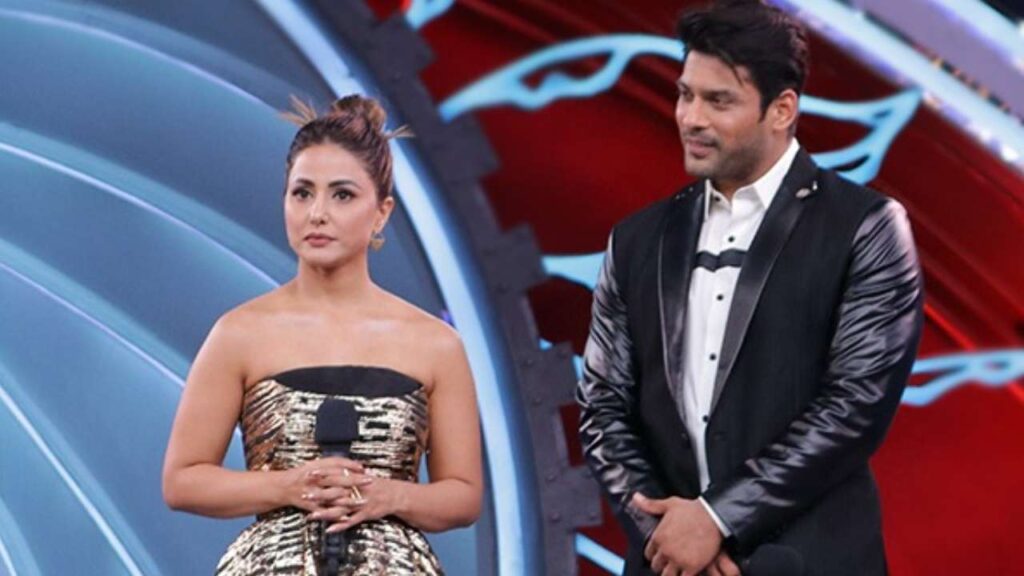 As the new season of Bigg Boss started with a big bang, we now see something interesting visible on the first day of the reality show. At one end, Sidharth Shukla and Gauhar Khan drift apart, while at the other end we see a good chemistry blossoming in between Sid and Hina Khan. Their bonds seemed visible in the house on day one as they embarked in the show with their own set of responsibilities. They are leaving no stone unturned to keep the audience entertained by keeping the show live and interesting.
We see the trio meeting to discuss the strategy as the show went ahead. Adding the reminder, Sidharth seemed to be giving some tasks about the bedroom to the house mates, while Guhar is dealing with them with her rules for the kitchen. Hina Khan is taking care of the gym and spa area in the BB Mall, which is the set of the current season for the contestants. However, the access to this area has been confined only to the senior members of the house. They have the choice of getting any contestant for their masseuse.
Also Read: Bigg Boss 14 live Update: Nikki Tamboli, Pavitra Punia spice up the screen with rain dance, immunity task gets aggressive
Soon we saw the seniors coming with their agreement to allot one person with them to carry out the daily given task on a daily basis. While Guhar was quick to choose Eijaz Khan for her muse, however, on the other side, Hina and Sidh are yet to disclose the names of the contestants who would be joining them to play with them. They are more inclined towards Nikki Tamboli. While carrying out a number of things on the show, we saw both Hina Khan and the previous show winner Sidharth Shukla winning the hearts of their fans by showcasing an interesting bond between them. Their camaraderie is even noticed by the fans and they have even added their reactions about it applauding the same.