Nagpur Latest News
Trending
Chandrapur Congress leader Nandu Nagarkar assaulted, hospitalized
Simultaneously, Nandu Nagarkar, former standing committee chairman of the municipal corporation and former city president of the Congress party
Chandrapur: Nandu Nagarkar, Senior Congress leader and councilor, was attacked by unknown youths on Friday morning. He has also suffered serious injuries in his leg and hand in this attack and has been admitted to Chandrapur GMCH. Patron's Minister Vijay Wadettiwar has strongly condemned the attack and has also directed the police to immediately arrest the culprits.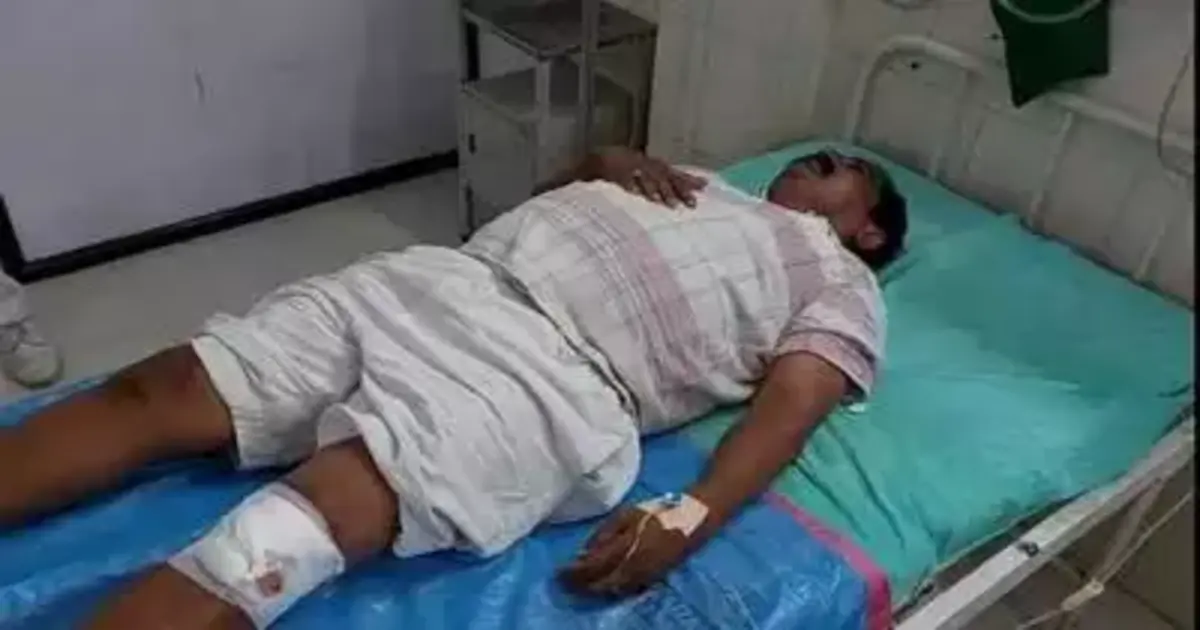 Simultaneously, Nandu Nagarkar, former standing committee chairman of the municipal corporation and former city president of the Congress party, was going back home on his scooter after taking a morning walk at Mualana Aazad garden. Then unidentified youths chasing him deliberately rammed his scooter at Marathi City School Chowk and then started quarreling. Then after this, the faces of the three attackers were covered with masks and those attackers also had cricket bats. He also beat Nandu Nagarkar with a bat and then fled from there on his bike.
After getting information about this incident, leaders of all parties reached the hospital to know about Nandu Nagarkar's condition. Political rivalry is also being feared behind this attack. Guardian Minister Vijay Wadettiwar strongly condemned the attack and directed the police to immediately identify and arrest the attackers.
Vijay Wadettiwar has also called SP Arvind Salve and warned that any such attack on public representatives will not be tolerated at all. He has also said that although there are differences in politics, But such a deadly attack is very harmful for democracy.
Congress party leaders led by city president Ramu Tiwari have also condemned this attack. And a memorandum has also been submitted to SP Arvind Salve demanding immediate arrest of all the culprits. Tiwari has also warned of an agitation if he fails to arrest all the attackers.
The City Police has registered a case in this matter and further action is also being taken.
Also Read: Aapli Bus Strike: In Nagpur, operators asked to suspend 100 conductors, 50 drivers