Entertainment
Checkout Kamya Punjabi's Comment on Fight between Siddharth Shukla and Rashami, Calls Rashami Gulity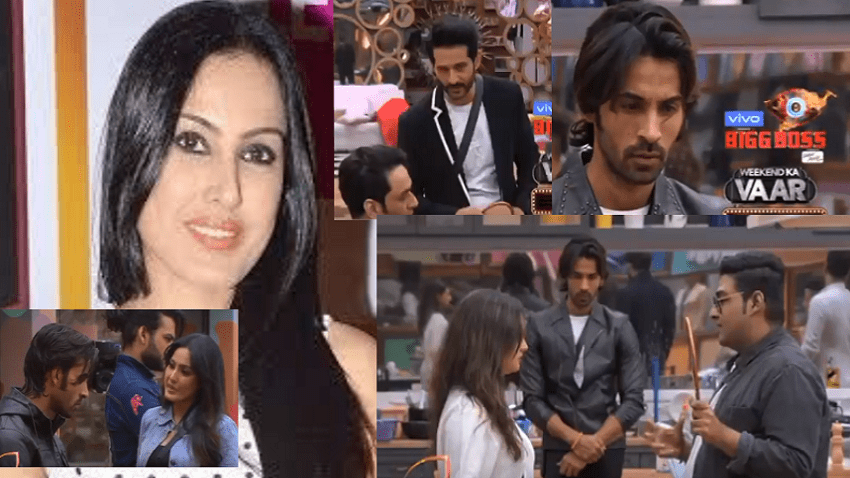 Kamya Punjabi who had earlier played a very good game on Bigg Boss season 7 commented that Bigg Boss 13 is not biased. Many viewers commented on tweeter and Instagram that Bigg Boss 13 is a biased show. Viewers and few of the celebrities have even been commenting on the fact that the makers of Bigg Boss has always tried to save Siddharth.
Siddharth Shukla had a fight with Rashami Desai where he abused her calling, 'Aaisi Ladki'. Rashami Desai thought that he was talking about her character. However, Siddharth Shukla just sticked to his statement saying that he didn't have any intention to comment about her character. Rashami Desai after this had a blast over Siddharth Shukla and asked him that 'Tu Bata Kaisi Ladki'.
She used pretty abusive language for Siddharth. Many people have criticized Siddharth but, Kamya replied to them that, " Ek aadmi chup chap khada hai usko task karne ke liye bolna, usko T-shirt pehnao yeh kehna, zabardasti uske pichhe padna aur phir jo hua sabne dekha, lekin #RashmiDesai tumne nahi dekha. Baahar aao apne episodes dekho kaisi dikh rahi ho, jawab mil jayega ki kaisi ladki".
Kamya also replied about Siddharth's comment on Rashami that " Aisa lag raha hai aaj ka episode mute kar doh, aisa lag raha hai koi ghatiya se tv show ka koi ghatiya sa scene chal raha hai ghatiya performance ke saath?? Aisi Aisi Aisi ? Waise aapko aaj ka episode kaisa lag raha hai? Aisa hi na? Arre aisa matlab kaisa".