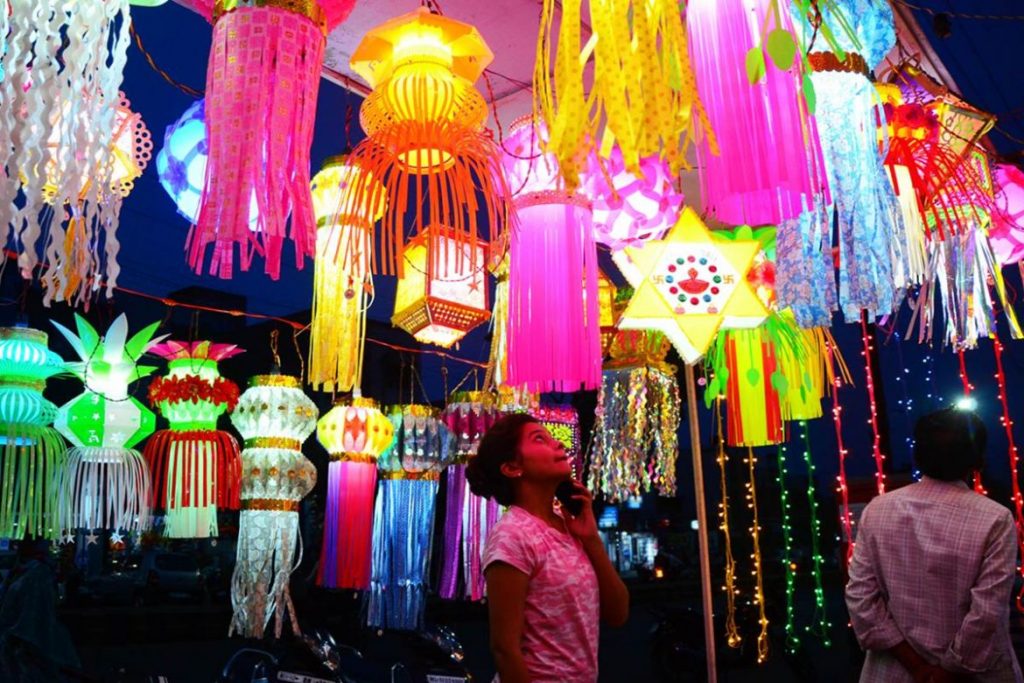 It was shower and thunder storm to some extent on the day of Diwali for the city which somewhere ruined the fervor of Diwali this year for the people of Nagpur. However, the citizens were quick to overcome this issue and came back in their food in full swing to celebrate the festival of light. It did rain in the evening particularly the time frame between 7 to 8 pm, but the people of Nagpur were smart enough to complete their inside activities like pooja and arti.
The rain gods were kind enough to relieve the rain in the city later allowing the young and old to burst crackers over the streets. However, the local businessmen and vendors seemed in trouble as it did affect their business in somewhere or the other.On the other side, the rains and thunder storm did not hamper the gleam and luster that came out due to the presence on the roof tops and and buildings of people all around the city.
The series light, the lamps and other lights seemed glowing with loads of shine inside allowing everyone to enjoy the same. In fact, we also reported how there was a rush from the local residents to procure lights of different shapes, size and volumes. Overall, the fervour did affect to certain extent but yet the people in Nagpur were able to overcome these issues in a big way to celebrate the festival of light with great spirits. Stay tuned to know more on this and others only with us.