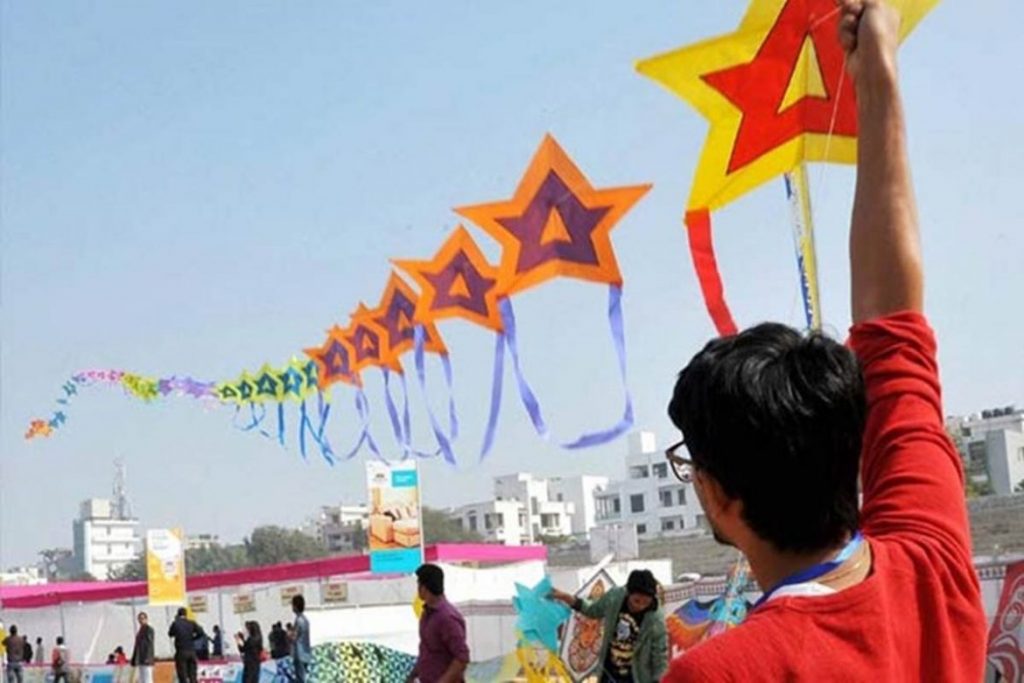 As we gear up for the festival of kites called Makara Sankranti, we see our city also gearing up for the same. It is a grand festival of Indian culture, which celebrates the end of shorter days and the advent of bigger days. This festival is often devoted to the god Surya and it also declares the end of the winter solstice. However, with the season getting rains in the recent past days, the celebration for the festival of flying kites seems to be affected.
Both kids are adults found difficulty playing with kites while trying them fly high in the sky. Yet we see people trying their fate with plastic-based kites as well. This festival is also celebrated as Pongal in the South and the communities belonging to South India too have similar things to share. During the festival of the kite, we see the women are seen inviting the guests and relatives from the neighbors and relations for things like kunku and haldi.
We also see people distributing the sweet to each other along with wishing good luck as well for the life ahead. Hence it would be fair to see even people coming out with their sweets called as Til Laddu which comes with a Marathi slogan "til-gul kha, ani god god bola" which means have a sweet and talk sweet words like til-gul. This is a festival, which has been celebrated for centuries. and would continue. Stay tuned to know more on it and others only with us.