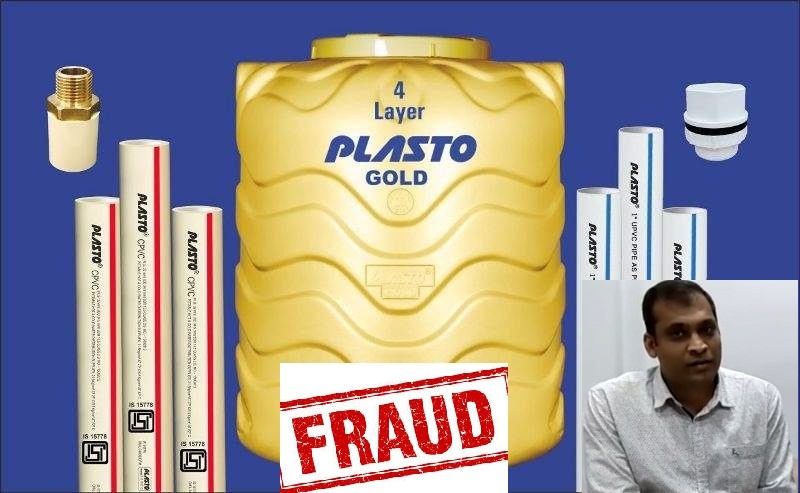 It seems that the known tank brand from the city called Plasto is in bad books. The reason, the director of the company has been alleged of forgery by none other than the founder-director – Madanmohan Agarwal's son – Ankush M Agarwal. As per reports, he has accused his aunt – Urmila Rameshchandra Agrawal and her sons – Vaibhav, Nilesh, and Vishal along with granddaughter Shreya having bank accounts on the name of her father which they are still using in banks like PNB and Nagpur Nagrik Shahakari Bank.
As per Ankush, the family has made a couple of fake documents to open his father's account and was seen carrying out illegal transactions of crores. Talking to the local media – Nagpur Times, he informed that his father founded the company way back in 1986 and has been working smoothly till 1999 when he met the paralysis attack. He said he used to manage everything on his own and the company has expanded a lot.
He added that his uncle and aunt (Manmohan and Urmila) then approached his father asking that they would take care of the company. Without knowing their ill intentions, his father then allowed them to do so. Now, things are under their control since then and they have tried to manipulate with a lot many things including carrying out illegal transactions in the name of his father. He alleged that his uncle's family even sold out the properties on the name of his father seeking the help of the bank manager of PNB.
Check the conversation of Nilesh with NT Journalist in the following video as released by the said media group: