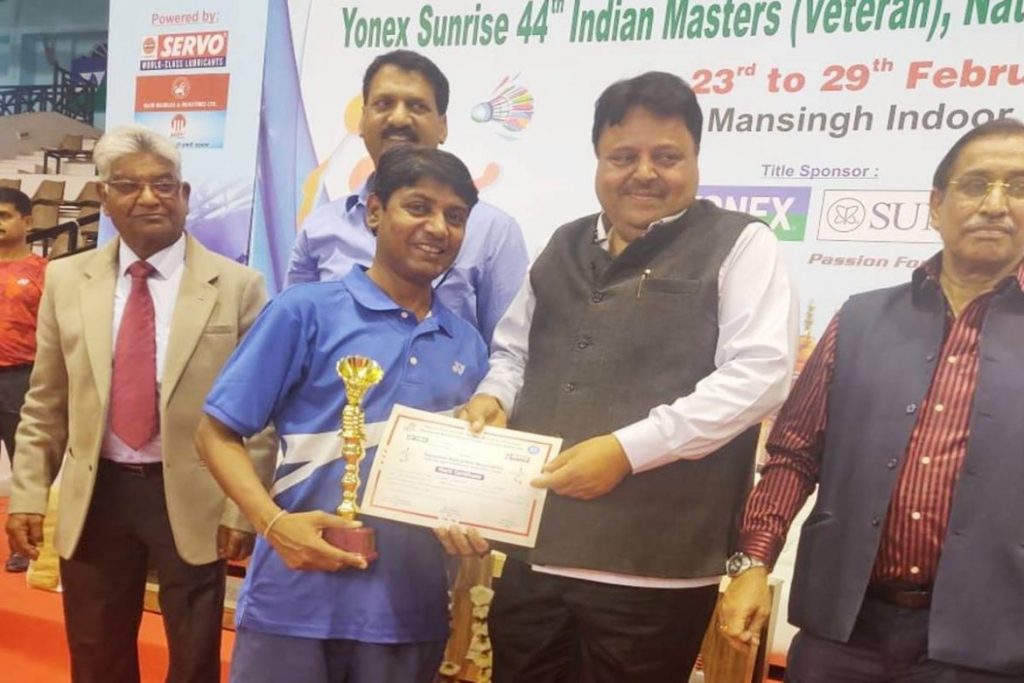 Kiran Makode has remained Unseeded when it comes to playing badminton. The young boy from Nagpur has emerged as a winner for the 50 plus category by beating the opponent Murlikrishnan from A. P. Interestingly, he was participating in the said event for the first time and it was his maiden participation that worked out for him. He beat his opponent in a straight games of 21-16, 21-16 to bag his National singles title in the Masters Badminton Championship held on this Saturday.
Kiran was seen taking up the match aggressively with the lead of 11-8. However, soon Murli fought with his never giving up attitude to get the 12-14 lead. Kiran was then seen changing his pace of the game and soon got engaged his opponent in long rallies by winning the first game with 21-16 and then came the second game with a good margin. At one point both the players seemed close but Kiran managed to thrash his opponent with good numbers thus winning the National level badminton championship.
Kiran however, had an exhausting and tiring kind of tournament as he kept on winning every single match to move on. The total matches he played in this tournament was around 16 which helped him in qualifying the rounds and getting the title victory. He then played a total of 8 doubles matches along with the 8 singles match. After winning, Kiran elated and expressed his glee and happiness giving his credit to his coach and all who helped him in his game. Kiran has made our city proud and we wish him good luck for it.