Business
City Witnesses 44 % dip in Vehicle sale this festive season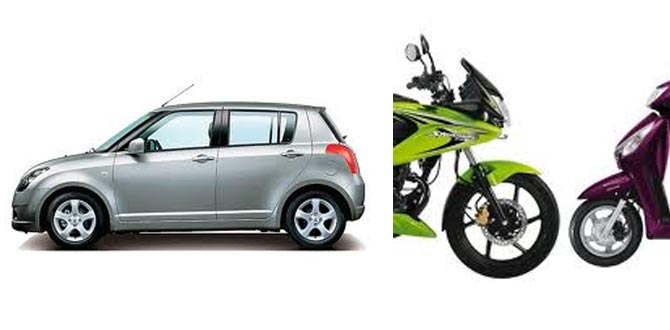 It was a bad festive season for the auto industry as the sale of the vehicles in the city was dropped by 44 per cent. It is a huge figure despite many lucrative offers given by different brands in the city and other parts of the country. The brands like Maruti also embarked with an SUV with a low cost of 3.5 lakhs too failed to attract the consumers. All thanks to the slump witnessed in the auto industry ever since the current budget was passed just after the Modi. 2.0 came in power.
The auto industry has been hit hard all thanks to the economic downturn that has ever hit the industry in the past. The four-wheelers' sale in the city remained low and it was dropped to 44 per cent low when compared to the previous year's sale. This is not all, as the city also witnessed a low sale of the two-wheelers as well. As per the data released by the city RTO office suggested the figure reaching to 44 percent decline. even the top showrooms in the city like AK Gandhi also noticed the slowdown and they were able to see a slight surge in the new vehicles.
However, the rural areas witnessed a reverse trend this year, particularly for the two-wheelers. The data revealed by the RTO suggested the sale of two-wheelers in the rural areas went up by 30 per cent. During the Nav Ratra season, the show rooms at rural areas close to Nagpur witnessed a good surge in the sale as compared to the previous year. As per the reports, they were able to sell 1233 and 178 cars this season.