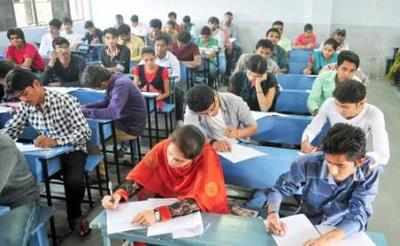 As per the recent announcement made by the State Government, the schools and colleges have been shut down now. With the conditions getting bad to worse, the lockdown would continue till things would reach with no other further gain, the schools have now decided to cancel the exam considering the well being of their students. Thus with this except the 10th and the ninth class students, the kids of Class 1 to Class 8 are likely to face any exam as they have canceled their exams now.
As per the state education minister, Varsha Gaikwad seemed to have come out with the announcement saying that there will be no exams conducted by the schools now with the current crisis carried forward with the same. Now, the schools and colleges have been locked down and thus all he boards are now canceling the exams by promoting the students as per their previous performances.
Since the situation is becoming bad to worse we see things turning bad everyone and except the SSC all exams have been withheld. More than 17 lakhs students are appearing for the tenth exams in the state which is a big number while similar is the number of students appearing for the HSC exams as well. Stay tuned to know more about it and others only with us till then if you have anything to share do comment below and let us know more about it.