Nagpur Latest News
Hawkers Roam Around the Market without any Fear in this Pandemic despite Monitoring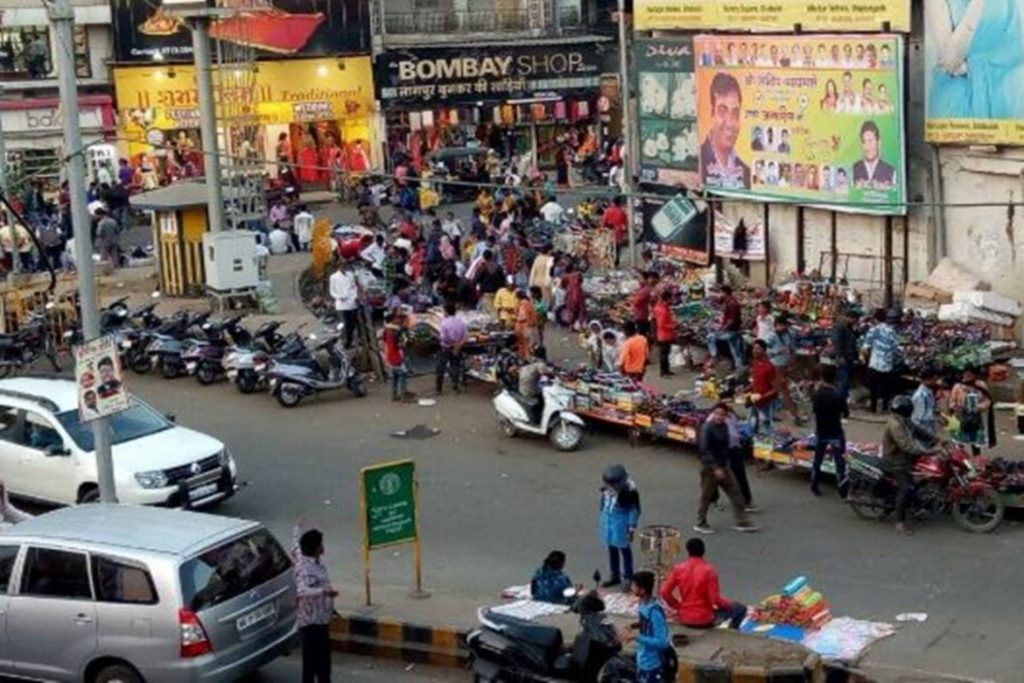 The unlock in the city came gradually and steadily affecting the business and other things to some extent. The NMC and the Police have given strict guidelines to follow while making the market functional for the people. However, despite all the strict guidelines laid down by the civic body, anti-encroachment squads of civic authority still find too much laxity by the hawkers in the market. As per the live Nagpur reports, the hawkers are seen moving away with their shops when the NMC officials come.
Later they return to their places indulging in the same kind of violations that they have been doing in the past. One can see in the picture shared above as to how the hawkers are doing their business in the same way as they had been doing before the lockdown came into effect. Due to this the fear the encroachments remain on the ground zero, but still can be seen getting violated. 
The NMC squad is making heavy fines on the hawkers seen refusing to follow the norms. We also see the NMC squad on the toe who are working even on the weekends to make sure that the hawkers follow the norms. Yet one can see them violating the same. This has led to the spread of the virus. As per the Enforcement Department (Demolition Squad) office, they have found a hawker getting affected by the crowd who was seen with some virus symptoms. Stay tuned to know more about it and others only with us.