Nagpur Latest News
Honeytrap case accused commits suicide in a flat on Darwa Road
Sandesh Mankar was in judicial custody after he was arrested by the cyber cell of Yavatmal police. He released on bail.
Yavatmal: Arunodaya Society resident Sandesh Manak (22), an accused in the honeytrap case. Committed suicide in a flat on Darwa Road during the night time on Thursday.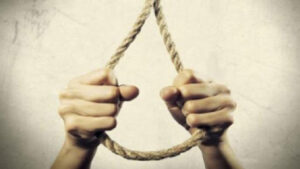 Sandesh Mankar was in judicial custody after he was arrested by the cyber cell of Yavatmal police. Sandesh Mankar was released on bail. And Mankar was living with his relative.
After visiting his relative in Wardha city on Wednesday, it is learned that Sandesh Mankar has inhaled some poisonous gas. The police of Lohara have sent the body of Sandesh Mankar for post-mortem after doing Panchnama.
After uncovering a fake Facebook ID of a girl Ananya Singh Oberoi, Sandesh Mankar befriended a renowned Delhi surgeon.
Sandesh had demanded about Rs 2 crore from the doctor. Which was to be paid as a ransom to the kidnappers for the release of his younger sister. Sandesh also promised to return the amount very soon.
Sandesh deleted his Facebook and Instagram accounts
By following these instructions from Sandesh. That doctor came to Yavatmal and then gave around Rs 2 crore to a man.
Then after that doctor went back, Sandesh deleted his Instagram account and FB account at the same time. The doctor also tried to get in touch with Sandesh but was completely unsuccessful. One again felt that he had been cheated. Then the doctor came to Yavatmal and then the SP whose name is Dilip Patil Bhujbal. On his advice, a complaint was lodged at Avdootwadi police station.
After this SP Dilip Patil Bhujbal formed a team which arrested Sandesh from Arunodaya Society. And also recovered about Rs 1.74 crore. During the interrogation, Sandesh had also confessed his crime. First, he was given PCR and then later sent to judicial custody. After nearly 21 days in custody. Mankar got bail and was then released.
However, the police have remained silent about the recovery of a large amount of cash from the deceased Mankar.
Also Read: NMC finds firm to build Metro Mall to earn Rs 10 cr additional revenue