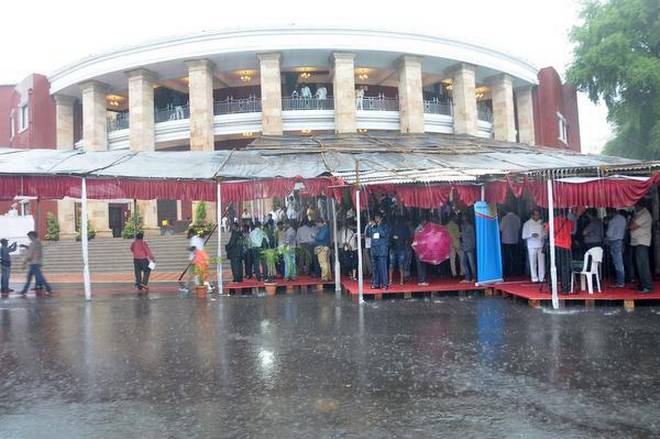 Come August, and we see a good downpour in the region. However, in 2020 August, all previous records of rainfall seems to be washed away. All thanks to the continuous rains falling all these days round the clock. The last 24 hours have witnessed a regular non-stop rain in the city and so was the case of the region as well. As per the Indian Meteorological Department or IMD, they had predicted a very heavy rainfall in the region till I Day. Thus the 15th Day Celebrations are likely to be washed away amidst the heavy rains.
As per the Hitavada Cityline news, most of the areas in the region have been witnessing the rain since past one week and this will continue till 15th August. The monsoon in the region in the recent past has turned violent in the past few days. And it will continue to last in the coming few days as well. We would soon be going to witness a low pressure area to get developed over the Northwest Bay of Bengal around August 13. 
With these things, one can expect more rains this week. Even the adjoining states like MP, Gujarat, and East Rajasthan along with the Vidarbha region, which seems to be going well. The last 24 hours have seen a less amount of rainfall and other activities but these are going to propel in the coming days. Stay tuned to know more about it and others only with us. If you have anything to comment do let us know as under.