Entertainment
Lifestyle
Junglee Rummy Brings in a New Class of Players with the Mobile Gaming Revolution in India
Card games have been a part of the Indian culture for centuries, starting out as a recreational activity in the courts of emperors and kings in the olden days to becoming a means of daily entertainment and fun today.
Due to the lockdown and social distancing in 2020, people were confined to their houses and were forced to look for different modes of entertainment. This is when a lot of people who had never played rummy developed an interest in the game and a whole new class of online rummy players was born. India recorded about 365 million online gamers in FY2020. This number has been estimated to reach 510 million by FY2022
According to a report by Deloitte India, the time spent by players on gaming apps increased by 21% during the initial national lockdown, with the total customer base crossing 300 million users.
India is one of the top five mobile gaming markets in the world, with a 13% share of global game sessions, and it is expected to add 40 million online gamers from 2020 to 2022.
India's online gaming industry is driven mainly by online rummy and fantasy sports. Rummy has prevailed in our country since time immemorial and is a part of our culture. Most Indians have a basic understanding of the game and its rules.
To capitalize on the popularity of this traditional game, many skill gaming platforms like Junglee Rummy have developed their own online version of the game that allows gamers to play rummy online on their mobile phones without any hassle. Such skill gaming platforms have acted as a catalyst to the growth of the mobile gaming industry in India.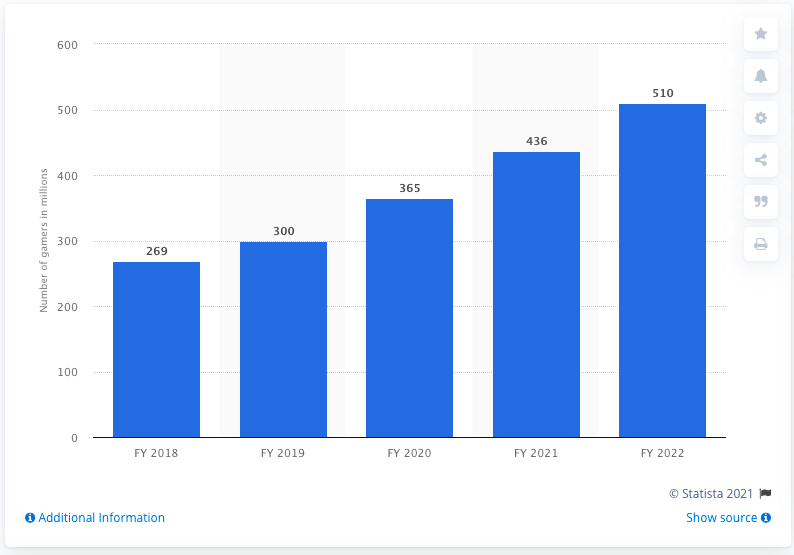 Junglee Rummy explains the reasons for the emergence of a new breed of online rummy players on its platform during the last year.
Lack of Enough Entertainment Options: People have been looking for newer sources of entertainment that they can indulge in safely in the comfort of their home.
Rise of Skill Gaming: People are looking for brain-teasing games that require them to use skills to compete and beat their opponents. Rummy is one such skill game that depends on the player's skills and mental abilities.
Availability of Smartphones: Smartphones allow players to play whenever and wherever they please. Since most people now have smartphones with a stable internet connection, online games like rummy are seeing a surge in the number of daily active players.
Unlimited Internet Plans at Affordable Rates: India is the second-largest online market in the world. The affordability of unlimited 3G/4G data plans is the one of main reasons that has brought a new wave in online gaming.
Ease of Online Payment: The year 2020 made people more tech-savvy, especially with respect to online payments. That has helped online real money gaming platforms to cater to a wider audience using several online payment methods like credit/debit card, net banking, UPI, and mobile wallet.
Another key factor in acquiring new players is providing content suited to the requirements of Indian rummy players. For example, the developers of Junglee Rummy carried out in-depth research into Indians gamers' requirements and preferences and put in a lot of hard work to create a product that every Indian player would love and enjoy.
Right from the lobby and game tables to gamer avatars, everything is designed keeping the requirements and preferences of Indian rummy lovers in mind. To further enhance the gaming experience, the company's data team studies every player's gaming preferences on the platform and players are then given attractive personalized offers.
There has been remarkable growth in the revenue of online games like poker, rummy and fantasy sports, which has led to tremendous growth of the online real money gaming industry.
Now that people are spending most of their time at home, they are on the lookout for activities that challenge their mental and analytical abilities. That is why challenging skill-based card games like rummy are seeing a rise in popularity. Rummy players need to concentrate on a lot of things at the same time: cards dealt, cards discarded, sequences to make, etc.
Thus, the online gaming industry in India has transformed in the past few years due to the rapid growth of digital infrastructure, increasing smartphone affordability and the expansion of the internet user base.
The year 2020 proved to be a boon for the online gaming industry. Playing online games like rummy has been a great way for people to have quality entertainment and connect with like-minded people from the comfort and safety of their homes. The influx of new users means that online gaming platforms have to keep innovating and provide the best gaming experience to meet the needs of new players and retain old players.