Nagpur Latest News
Trending
Latest coronavirus scare, Omicron, has caused worldwide concern
The latest coronavirus pandemic, Omicron, has caused a concern all over the world, From vaccine efficacy to monoclonal antibody therapy
Nagpur: The latest coronavirus pandemic, Omicron, has caused a lot of concern all over the world, From vaccine efficacy to monoclonal antibody therapy, Even as scientists are still working to record solid data and draw conclusions.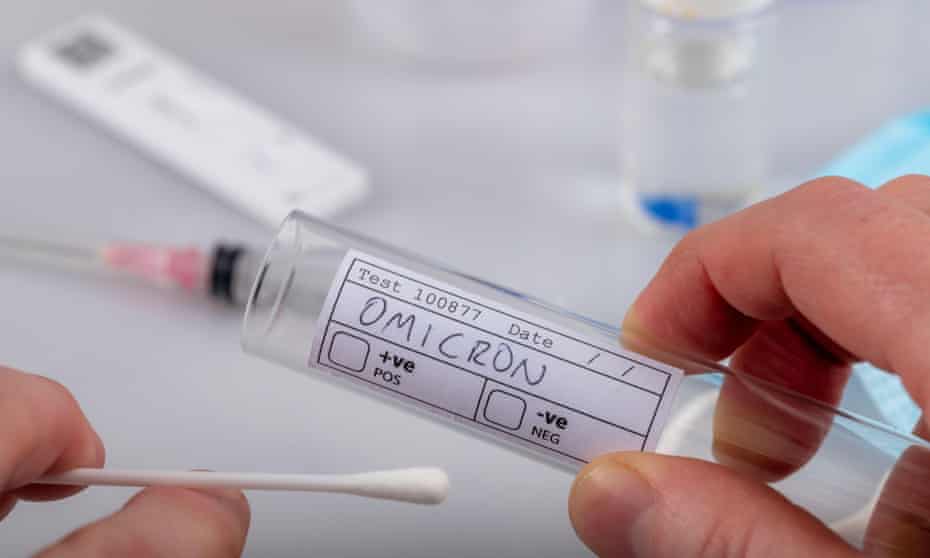 Professor and Head of the Department of General Medicine, AIIMS, Nagpur whose name is Dr. Prashant Joshi. They have said that Covaxin could also be a much better shield against the brand new version. Because it is also a 'complete virus inactivated coronavirus (SARS-CoV-2) vaccine'.
Infectious disease specialist whose name is Dr. Nitin Shinde. They have said that it is also a theoretical assumption that Covaxin will be more effective against the latest version. Because it has all the antigens, but essentially the same theory is very much needed to prove beyond every doubt. He also said that Covishield is a very specific vaccine, which is usually made by copying the sequence of the spike protein. And covaccine is also made from the antigen of the virus and because of this it may have a better chance of survival.
The addition of its vaccines also has huge economic implications for pharmaceutical companies.
Nitin has said that he has also used monoclonal antibodies on two of his own doctor patients, which have been cured at rocket speed. It has also been said that pharmaceutical companies may also need to come up with the second generation of monoclonal antibodies, which can also be a substantial financial burden.
MRNA vaccine may not work
The Deputy Director of Administration of Alexis Multispecialty Hospital whose name is Dr. Nilesh Agrawal. He has said that his own pharmacy has a stock of monoclonal antibodies, but he wants to wait and see before discarding them. Dr. Nilesh has stated that one in two patients of Omicron in Bengaluru was successfully treated with monoclonal antibodies. And that is why he is considering whether to return its stock or keep them back.
Another prominent infectious disease specialist who's name is Dr. Ashwini Tayade. She has also stated that the effectiveness of the monoclonal antibody is uncertain as it acts on spike proteins where some mutations have also occurred. The latest anti-viral drug molnupiravir has high potential against the omnicorn virus as it also helps to reduce the viral load significantly and prevents the progression of severe cases.
Critical Care Consultant Doctor whose name is Nirmal Jaiswal. He has said that according to the Indian Council of Medical Research (ICMR), the mRNA vaccine may not work at all, but Covaxin and covishield can help.
The Director of the Critical Care Unit at Kingsway Hospital whose name is Dr. Rajan Barokar. He has said that amidst all the speculation, a high level of precaution is also being taken in his hospital, including special measures like opening the outpatient department out of fever.
Also Read: FIR against the private contractor for digging road without permission