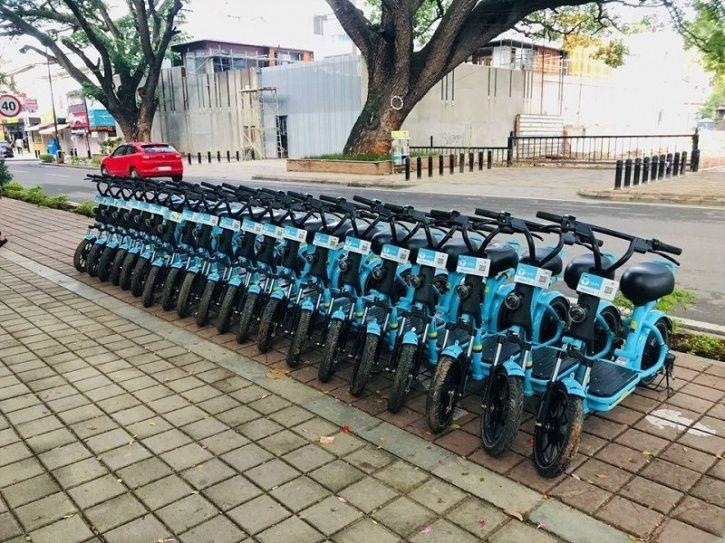 It seems that the Maha Metro in Nagpur is coming up in a big way. As per the recent buzz, the Maha Metro has networked with eight big companies for offering feeder vehicles at various of its stations. As per reports, one of the companies signed the deal has already started providing the e-bikes and cycles. As per the metro officials of Maha Metro, the company has given 50 bicycles and e bikes which are now available at different stations in Nagpur The electric vehicles are available with GPS system.
One can find a panel on these e bikes and all you have to do is to enter your phone number and Adhar card details and you soon get an OTP at your mobile phone. Once yuo enter the OPT on the selected e bike or cycle it will be unlocked and you can easily use it. Also, the GPS system records the time and distance use for the cycle or e bike to calculate the cost for the same. This is just the start claimed the Maha Metro officials, as more are likely to be added.
The reports also suggest that the Maha Metro would add LP rickshaws at the station and the objective of offering the same is to give the passengers a good connectivity to the local areas. The e bikes and bicycles can be found out at various metro stations, which include Airport, Sitabuldi, South and Khapri Metro station along with Lokmanya Nagar which will going to get the same soon. As the construction work of this area is under way, they are likely to get the same soon. Stay tuned to know more about it and others only with us.