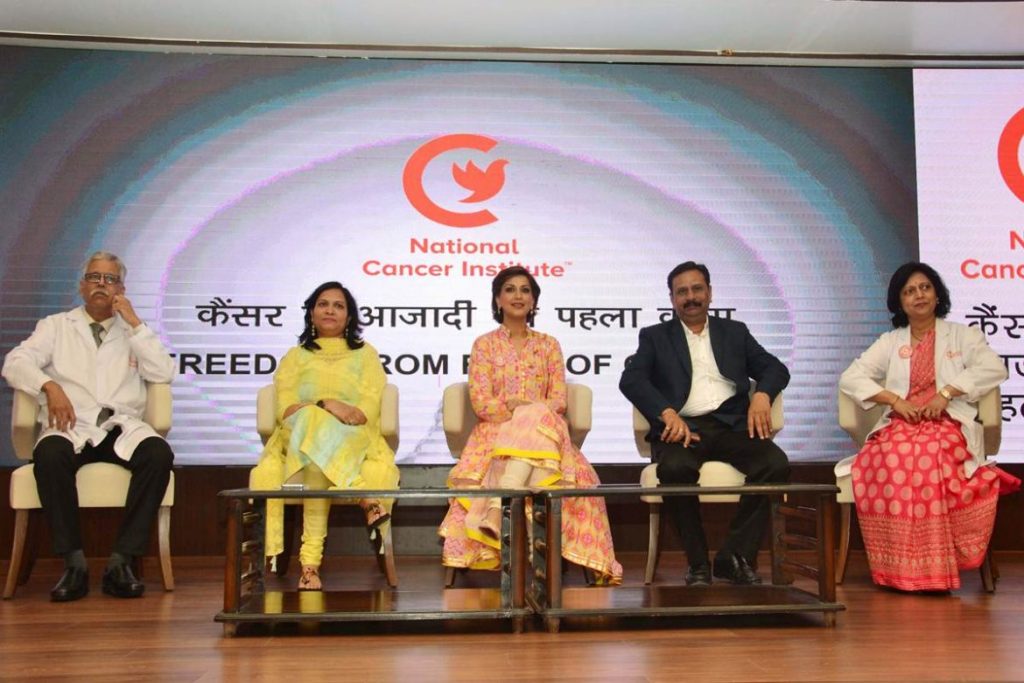 The city-based institute called National Cancer Institute often called the NCI has launched last year an initiative called Ayushmati for women's freedom against the fear for cancer is back in the news as it completes its one year. The NCI was seen celebrating its first-year success of the program in the presence of Sonali Bendre the known actress from Bollywood who was called upon as the chief guest for the program. We know the actress has suffered from Breast Cancer and was able to combat the menace.
While talking on the said program, she gave a thought-provoking and inspiring talk before the people present in the program. She gave examples of her own story as to how she fought the dreaded disease. She was also seen motivating the women from all walks of life who turn the victim of the menace by addressing them with its early detection with the help of proper and early prognosis. She had to visit the US for the proper treatment that finally helped her get rid of the menace once for all.
The people attending the session include the management of NCI along with its patrons and people benefitting from the program of 'Ayushmatis'. The said session commenced with the introduction of the NCI along with the initiatives carried out by the same particularly the one called "Ayushmati". It was Mr. Shailesh Joglekar, the General Secretary and CEO of NCI who talked on the said issue. While Dr Anand Pathak, the Medical Director was seen briefing upon the journey of "Ayushmati" along with the data trends observed.