Nagpur Latest News
New Mayor in City Carries out his 1st Walk and Talk Session in Dhantoli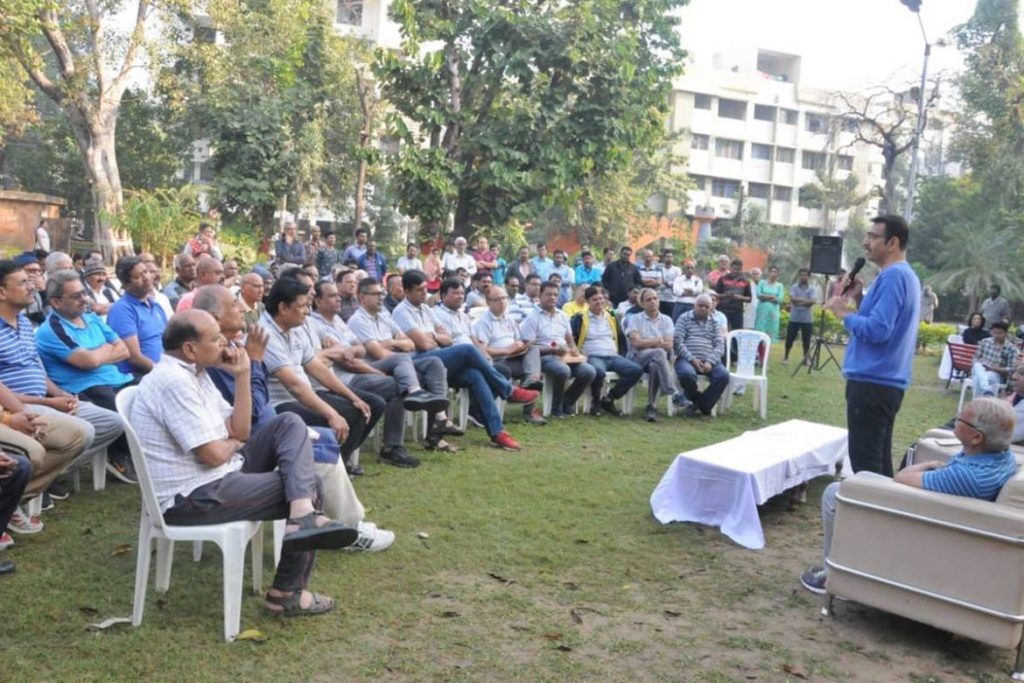 The new Mayor Sandeep Joshi is known as a no-non sense person. Hence the very first day when he took up the charge of his position given to him in the recently concluded elections of Mayor in the city, he was seen supercharged to deliver. He carried out his first session in open-air between the local residents of the city at a park called Major Surendradev Park in Dantoli. The Senior BJP leader and a major were there to interact with the people and check the daily issues they face in the city while moving from one place to the other.
During the session, many from the people's side raised concerns they found important in the city, which the major noted down. During the session, many of the corporators and leaders of the party were present, which included Lakhan Yerwar, Narayan Agarwal, former councilor Bablu Devtale, Rajendra Mundale. The citizens raised the Questions about issues like broken footpaths, encroachment on the roads, uneven roads, traffic congestion due to encroachment, and problems with parking to name a few.
While addressing to the local residents of Dhantoli, the major took up the issues one by one and shared his views as to how he would be tackling these issues in the city in his regime. He said he would create green zones to clamp down the pollution in the city, he also said he would take care of the issues like traffic, road construction and many more things that have remained the concern of the local residents in the city.