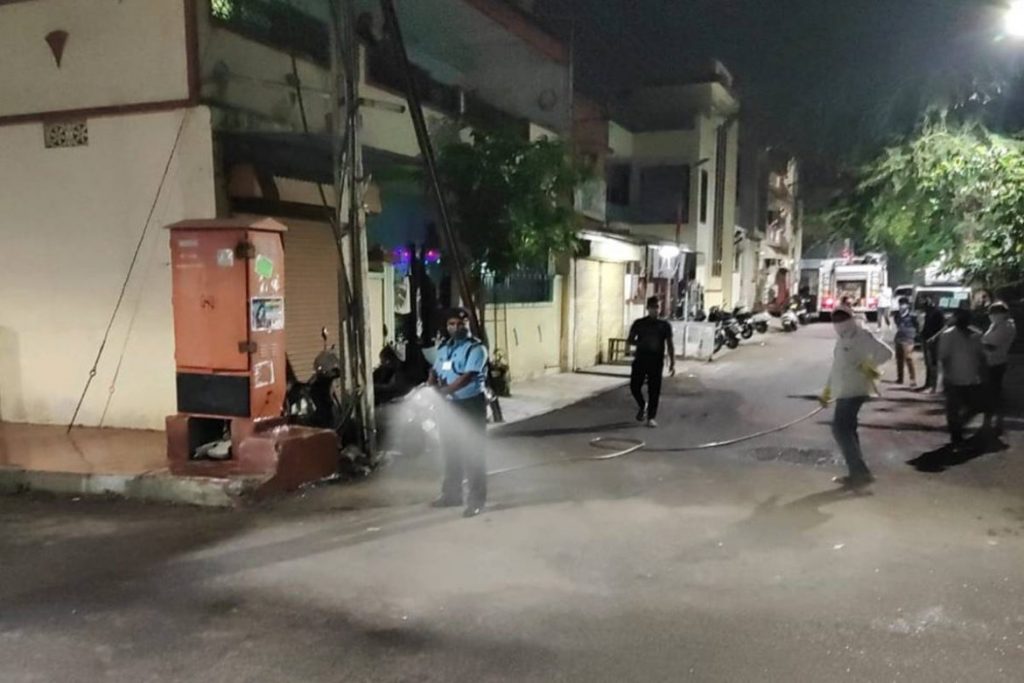 Just when there were reports about NMC workers spraying water instead of the required chemical spray in Jaripatka, it did create a furore in the local media. Now, things are settling back and we see the NMC workers continuing their task to keep the city clean and secured from the spread of the COVID 19 virus by doing the required spray in the town. It has been announced by the civic body of Nagpur on 26th March and since the very next day, we see the cleaning and spraying process seen in Nagpur.
The workers are spraying the chemicals like Sodium Hypochlorite, which has been sprayed all over the roads along with the residences through the fire brigades. The trucks are seen moving with the capacity of carrying 2000 to 5000 liters of the chemical, which are being used for the sanitization process. The NMC workers have covered areas like Gandhibagh, Laxmi Nagar and Dharampeth to name a few. While most of the areas in the city are being sprayed with the solution of Sodium Hypochlorite.
Even the Fire troops are seen working with the NMC workers day and night for spraying the said solution, which is being sprayed in the city areas with the view of disinfecting every corner of the city. The areas with positive patients are seen taken extra care while spraying the solution. The order of the spray work has been given by Mr. Tukaram Mundhe the Municipal Commissioner, while it was carried out under the guidance of Dr Pradeep Dasarwar, Health Department NMC.