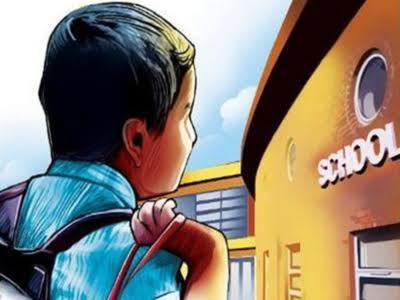 With the outbreak of COVID 19 in the city, it seems to have added an adverse impact on the lives of people. It has brought out many bitter realities before the people stating that the woes can be tough to deal with. As the lockdown continues, the schools are seen closed and the teachers are paying attention towards holding online classes. However, the NMC schools, which often have students from the underprivileged sections of the society, most of the students have not even seen the smartphones.
So forget about getting the online education for these students as it remains the distant dream for them. As per the Nagpur Live reports, the civic administration is going to start a survey soon for starting up the online education to NMC school students. The earlier reports claimed that a majority of the students do not have smartphones or computers with internet at home. 
Also, the survey revealed that around 70 per cent of the students are not able to handle the smartphones so managing the online education for them is out of question. Also, the survey revealed that half of the students do not have TV sets at their homes. Talking about the same, the NMC teachers association president claims that the financial crunch has left the students to access these devices from their childhood. However, with the changing situation, they are required to bring on board particularly the students of 8th to 12th in Nagpur city.