Entertainment
Paras's girlfriend 'Akansha Puri' Reactions on Paras Kissing Mahira All Around the Show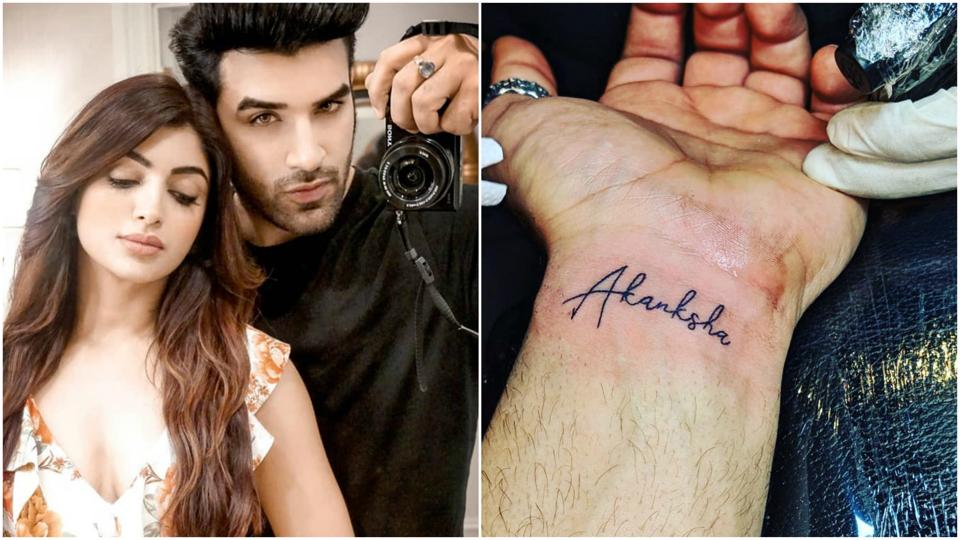 Paras Chabra and Mahira Sharma seem to be in a relationship on Bigg Boss from the very starting of the show. They both played a very good game together and have always been faithful to each other.
In the latest episode of Bigg Boss 13, Paras Chabra and Mahira Sharma could be seen sitting together and planning about their next step in this game.
During the associated conversation, Paras Chabra kissed Mahira Sharma all of a sudden. They hold a huge attachment to each other and Paras has also confessed to Vishal that he loves Mahira Sharma when Vishal came up in a fight with Paras in the matter of Shehnaaz Gill.
This event that happened last night appeared to be very beautiful and romantic. However, Paras's girlfriend 'Akansha Puri' also reacted to this incident.
She also disclosed the matter of tattoo which Paras had on his hand.
She said that "Now, even I have started doubting that he has been either playing there for three months or playing with me for three years. I guess my suggested idea is proving heavy to me. Still, I want to wait for him to come out and talk as he left on a very different note. I don't want to jump to any conclusion."
She also said about the tattoo that "The tattoo on his hand was a surprise gift from him. I was in the middle of a shoot when he sent a picture of the tattoo on my phone. And because he had tattooed my signature, I got a tattoo of his name. I never thought that he would cook up this story inside the house."