Nagpur Latest News
Trending
Private employees running ST; 109 employees suspended
Divisional Controller Nilesh Belsare has said that out of about 40 buses, 16 were operated by SSK Services Private Limited, appointed by the center.
Nagpur: Even though the employees of MSRTC are adamant and are still on strike, Bus operations are growing very slowly with around 40 buses plying on Tuesdays.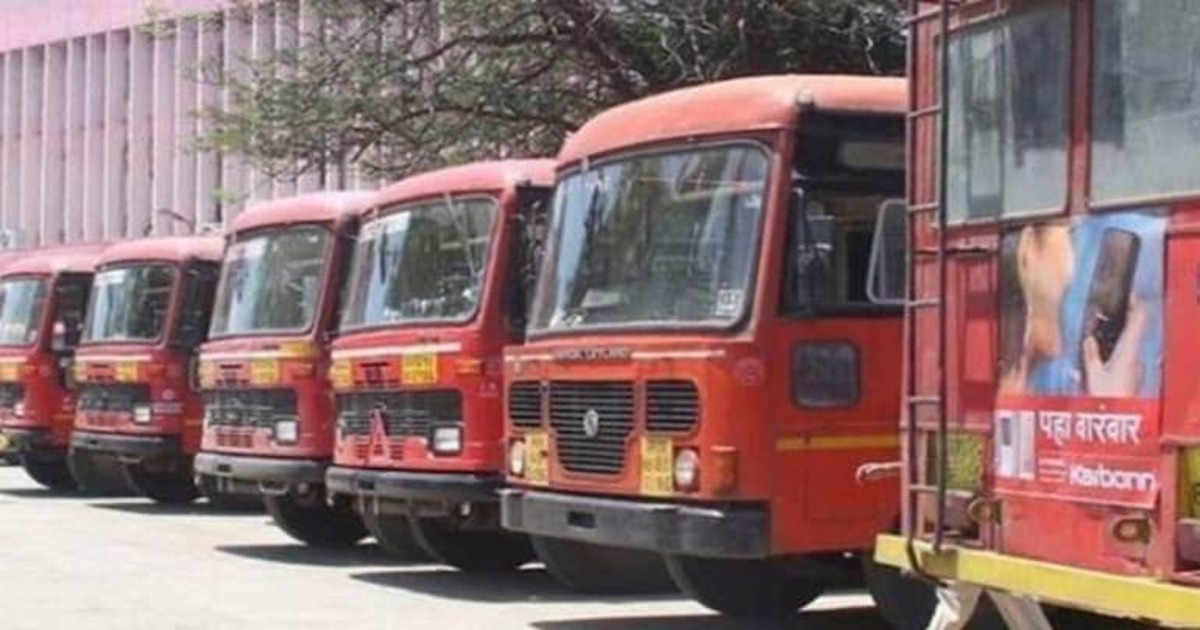 Out of about 40 buses, 16 were operated by SSK Services Private Limited, appointed by the center. From about 25 buses plying on the date of 6 January, the number of buses on the roads has increased on Tuesday and has increased to 44. Earnings have also doubled from Rs 1.84 lakh in the last five days to almost Rs 3 lakh, Divisional Controller Nilesh Belsare said.
The number of employees returning to duty is also very less. From the date of 21 December 2021 to 9 January 2022, only about 70 employees have been rejoined. But the number of suspensions is also high. The management continued the disciplinary action against the striking employees with the suspension of around 23 employees from the Vardhman Nagar depot on Tuesday.
National Movement Committee
Nilesh also said that the suspended staff includes 4 mechanics, 7 drivers, and 12 conductors. With this, the total number of suspended employees since the start of the strike has gone up to 109.
Meanwhile, Ashok Raut, president of the EPS-95 National Movement Committee Recently, in a written communication to the unrecognized Maharashtra State Transport Workers' Organization, has demanded a refund of 5% of the employees directly deducted by the union from the wage settlement of 1996-2000.
Ashok has said that the Industrial Court has also ordered to refund the amount to the employees. But the unrecognized union has so far not paid the money at all and has instead challenged the decision of the Industrial Court in the High Court. Some of the employees have even retired and are still living on a meager pension. Now that the recognition of the union has been revoked, The money should be returned immediately.
Also Read: Academics support the government's move to amend the University Act