Education
RTMNU's Molecular Biology Genetic Engineering Department organized Research methodology workshop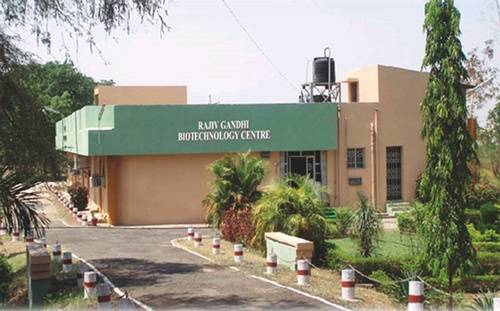 In the latest venture of Nagpur University, the RTMNU's department of Molecular Biology Genetic Engineering had organized Research Methodology Workshop in Nagpur campus recently for the research students and teachers. The Workshop was conducted by Dr. Mohammad Rizwan and Dr. Nikhil Ruchi Wasnik of Nagpur University, which was attended by an overwhelming number of PhD Scholars and Research students along with the contributory staff of almost all the colleges of Nagpur University.
The initiative was taken up by Dr.Mohammed Rizwan Assistant Professor Molecular Biology Engineering Department on behalf of the department which got an overwhelming response from the departments of Lifesciences. Dr. DP Gogle the HOD Molecular Biology and Genetic Engineering Department inaugurated the said workshop while Dr. Rizwan gave two presentations on the relevant topics guiding students on how to research and design research methodology hypothesis testing etc. On the other side,
Dr Sachin Atale talked on the topic How to choose the dissertation topic while Dr. Ruchi Wasnik gave some practical demonstration on literature search and reference software.
This workshop remains the part and parcel of the academic culture evolution initiative by the Department of Molecular Biology and Genetic Engineering led by Dr Mohammed Rizwan. A series of guest lectures have been scheduled in the coming months in the entire semester along with topics like entrepreneurship is also to be explored further. There also a special session by a guest speaker Mr. Kafeel Ahmed CEO Rajini Biotech Mumbai where he elaborated on various aspects of entrepreneurship in Germany, while Dr Rizwan addressed the question-answer session as well.