Lifestyle
Sachin Jigar to Perform Live at Panchmahotsav 2019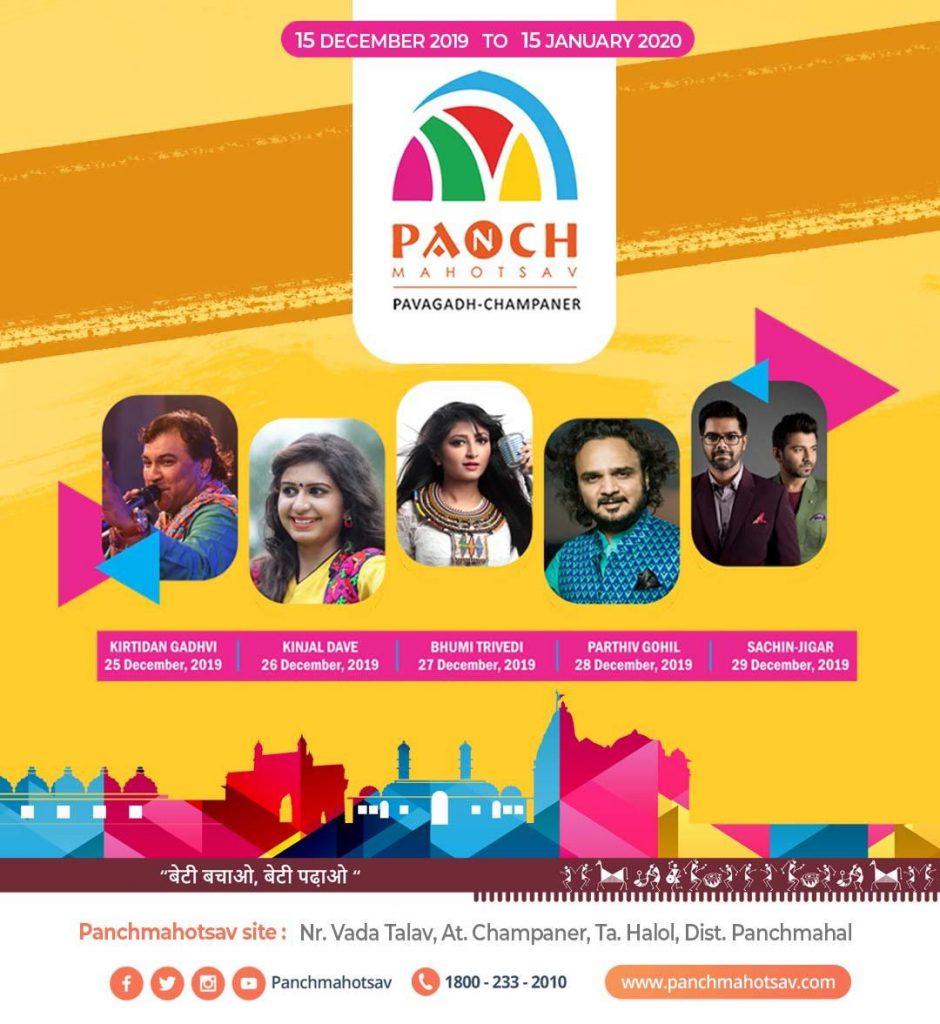 The Gujarat Tourism has always attracted people not just from India but from other places in the world. Thanks to the cultural events like Panchmahotsav 2019, which is meant to promote Gujarat Tourism. This helps in encouraging tourism in the state along with encouraging the local economy apart from showcasing the Indian Culture. The said event is organized this time on 15th December and will last for one month till 15th Jan 2020 at Champaner, Panchmahal.
Panchmahotsav 2019 will have several cultural activities to be held from the 25th to the 29th of December. Here you get the chance to catch several stars performing live on the stage with their shows. Some of the big names in the singing world include Kirtidan Gadhvi, Bhoomi Trivedi, Kinjal Dave, Parthiv Gohil and Sachin Jigar who would be performing on various soulful music. Their performances would be not less than a treat for their fans.
The Cultural evenings at the event – Panchmahotsav often attracts lakhs of people all across the country who come along with their team members to become an integral part of this event. The event is telecasted on the social media platforms using live streaming and webcasting options. During the one month, the Gujarat Tourism Department will be developing a tent city to showcase the cultural activities that are developed for the tenure of one month that starts from 15th December 2019. The event creates a tent city, which also becomes an important tourist attraction.
It has several things to showcase including heritage walk, forest trail and pilgrimage tour. The soothing natural beauty that surrounds this place can offer some incomparable archaeological monuments, which comes along with fascinating tribal culture backed by tranquil spirituality. All of these tend to get amalgamated at the venue of Panchmahal becoming a gala event for all. Labh Decorators, Ahmedabad is the group behind organizing the entire event for the month.