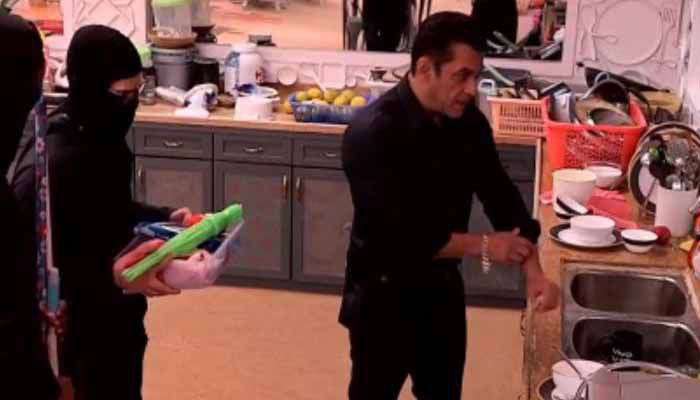 Salman Khan could be seen going a step ahead inside the BB house at the weekend ka vaar episode. He was seen doing the dishes, cleaning the fridge and even the bathroom, after a noticed refusal of the contestants to perform their own duties. The contestants however, did apologize to Bhaijaan, later but, it was of no use.
Bigg Boss 13 fans witnessed an epic never-before-seen thing over the last episode of Bigg Boss. Under Shehnaaz' captaincy, it was seen that most of the housemates refused to adhere to their provided duties.
However, Shehnaaz Gill kept reminding them over the same but, as none paid heed to it, things turned into a pretty ugly fight inside the house. At last, nor the housemates washed the dishes neither, they cleaned the bathroom.
It was after which Salman Khan will entered the house along with 2 more helpers and cleaned the entire house, dishes, fridge and even the bathroom. Watching Salman clean BB house's mess, the housemates did feel a bit of embarrassment and even apologized to him, later. However, it appeared that it was too late for the apology.
The untidy and unhygienic conditions of the house left him in complete shock and anger. It was Salman's attempt to teach the housemates' a lesson. However, later Salman himself said that he doesn't know if this is going to affect them or not. Salman picked up all the rubbish lying all around in the house to humiliate the housemates and make them understand how the house needs to be kept and maintained.