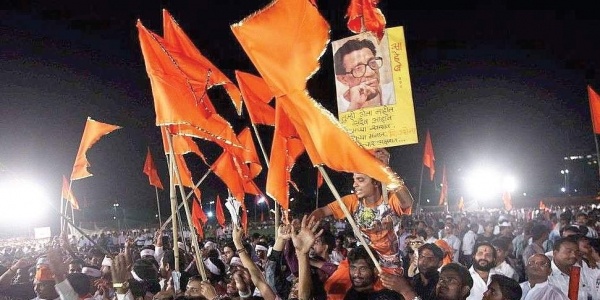 In the ongoing drama in the Maha Politics, every other day seems interesting and intriguing. Right from Devendra Fadnavis taking the pledge of the State CM unusually last weekend, the city politician had to resign yesterday evening as he failed to prove his majority. All his exercise and efforts to make things work unconventional on Friday Night and Saturday Evening came to the standstill as he had to resign with Ajit Pawar backing out for obvious reason.
Amidst all the drama, the new picture that has emerged in the Maha assembly is that it is the Shiv Sena leader Mr. Uddhay Thackrey would be taking the pledge on 1st December as the new CM of the state. It would be the first time when the Shiv Sena in the history of Maha Politics has soared to such a level. The new equation coming out in the form of Shiv Sena, NCP and Congress forming their allies called the Maha Vikas Aghadi to give a stable government in the state.
It would be rather an interesting story to check in the Maha politics with three rival groups coming together to form the government. The moment the cloud went clear and the name of Uddhay Thackeray came out in the media as the CM of the state, the city Shiv Sena workers were seen celebrating this move at the city office based at Ganesh Peth area. On the other side, the local BJP members feel that losing the CM post by Devendra Fadnavis would be a jolt to the city's development. Well, it would be interesting to see how things would move, but at the moment the city Shiv Sena, NCP and Congress workers have all the reasons to have a gala time.