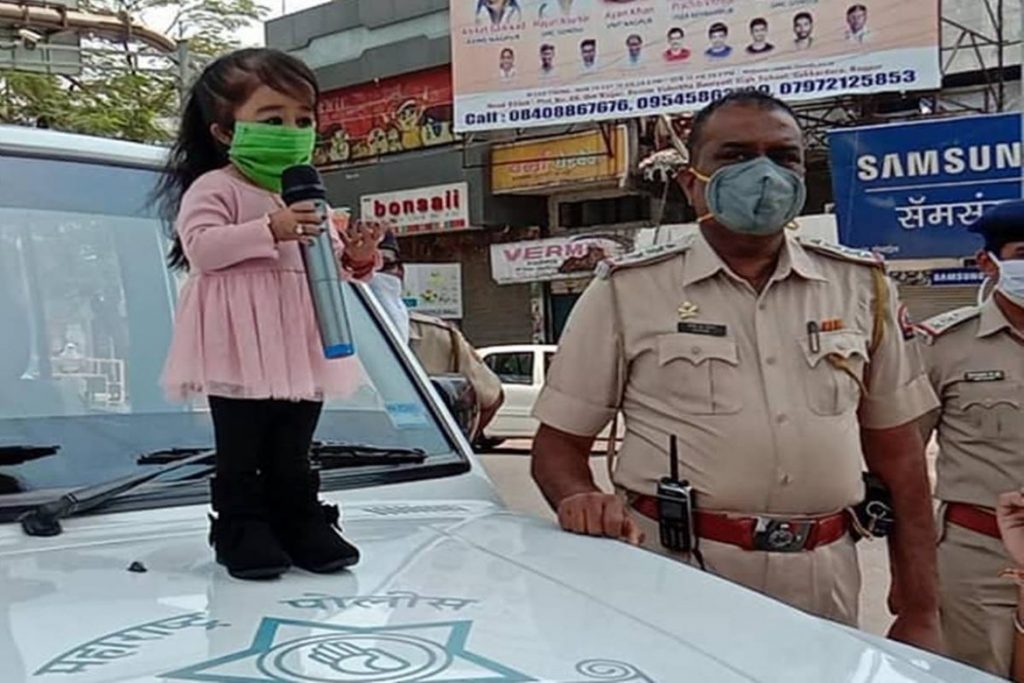 Just when the Prime Minister, Mr. Modi has extended the lockdown to yet another 19 days till the date of the 3rd of May. all thanks to the things going bad to worse in most of the places. The only solution now is to curb this problem is by avoiding coming out from their homes. The cases for the virus in the city has gone from bad to worse when the figures have gone up to 44. Thus the Nagpur Police have kept things under control by acting tough on people who are moving outside for no valid reason.
They are coming out with different ways to make people aware to remain inside the home. We now see Jyoti Kisange Amge the world's smallest living woman who interestingly happens to be from our city coming out with the Nagpur Police to announce her plea for people to stay inside the home and help the cops fight the war against the COVID 19 virus. Jyoti was seen appealing by coming out with the Nagpur police.
While talking to the citizens of our city to stay at their homes and thus support the civic body and the police to fight the virus. She also thanked the Nagpur Police and the civic body NMC members who have been active in the city against all odds. She is of 27 years of age and has been declared as the world's smallest woman by the Guinness World Records with a height of 2 ft 0.6 inches or 62.8 centimeters. Stay tuned to know more about her and others only with us.