Entertainment
The new look of Alia Bhatt is amusing for Gangubai Kathiawadi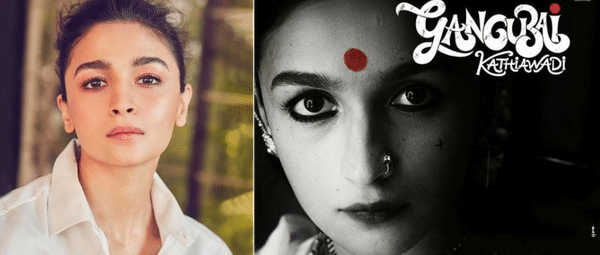 Alia Bhatt is up with a new look this time to amuse the audience. Alia Bhatt is gearing up to threaten the people by turning into a "mafia queen". She will be seen as "Gangubai Kathiawadi" in her next movie. She is giving her best and leaving no stone unturned to display her best acting skills through her new character.
The movie is being directed by the famous director of Bollywood Sanjay Leela Bhansali. The movie is shot in a backdrop of Mumbai and Alia's role is the mafia boss. The film is based on Gangubai Kathiawadi who was worker. The lady soon becomes the underworld don of Mumbai. As per the reports, the story got its base from the book 'Mafia Queens of Mumbai'. The author of the book is Hussain Zaidi. The first look of the poster of "Gangubai Kathiawadi" is out and Alia is giving goosebumps. She wears a very bold look to leave someone speechless.
The first look of the poster displays a young Gangubai while in the older look, she is spotted with a gun to give that intensity to the look. She wears a mole on her left cheek and is seen in braided hair. She carries the look of a worker turned underworld don very well. In another poster released, the eyes of Gangubai speak a lot about her personality. She wears a Bindi and the risen maturity in her can be clearly seen. Ajay Devgn accompanies Alia in the movie. He, however, isn't an antagonist of Alia in the movie but infact the one to teach her 'trade-tricks'. Later, he discovers love for Gangubai in the movie. The film is expected to release in September, 2020.