Entertainment
Bigg Boss 13: Paras Chhabra Wishes to Slap Shehnaaz Gill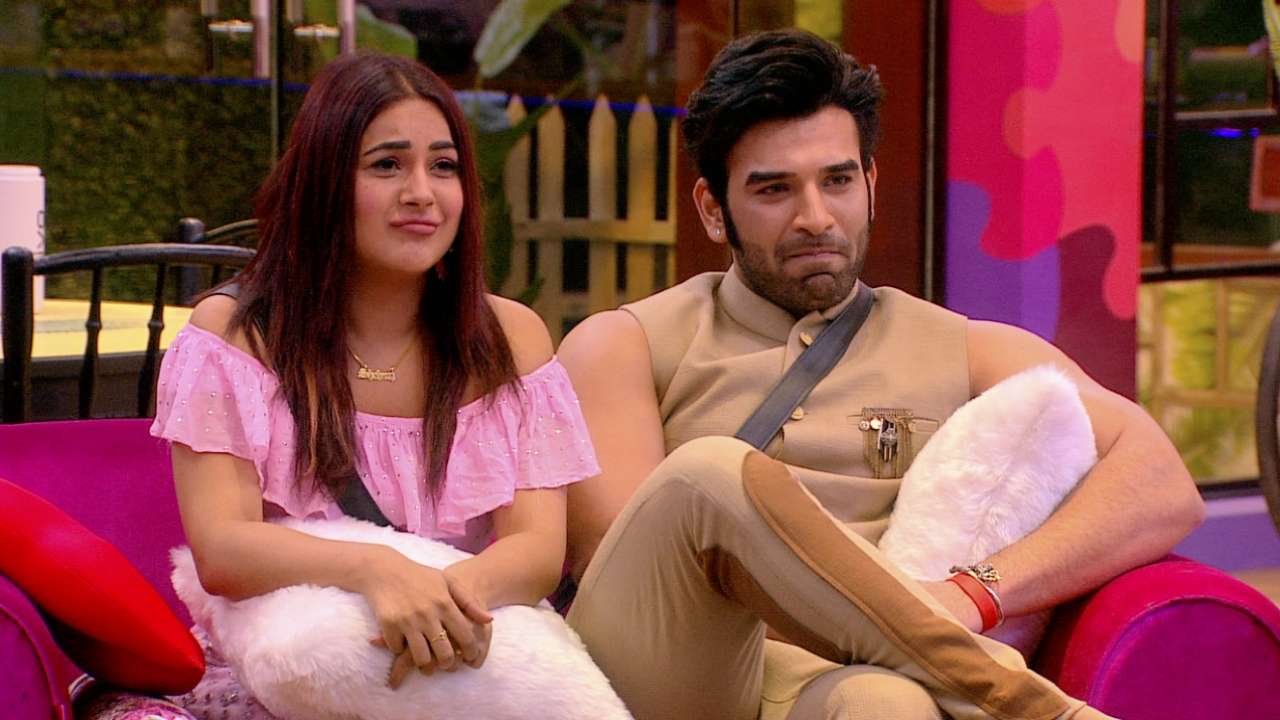 The Bigg Boss has remained to be a battle ground for the contestant and almost every day action can be seen going tougher around the contestants. Adding to the same Gill and Devo indulged into a fight and Gill even stated that she knew where to keep her face. In midst of the fight, Rashami calls them classless while Arti and Gill keep fetching the raw materials for the new Bigg Boss task- The Toy Factory.
Under the task, the teams have been provided with more raw materials for which Rashami and Devo ask Mahira to take Dey along. Devo and Paras refer to Shehnaaz as someone who speaks on people's behalf. Paras ask Gill to just get out and accuse her of always referring even elders by "tu tu". He also calls her 'gavaar'. However, Devo asks him not to change others and even blackmails Paras that if she talks to Gill, she will be giving all black rings to him.
Gill calls Mahira overacting, asking Bagga if Sharma worked in Naagin, and mimicking her. They also make fun of her saying, 'mummy dekh legi'. Rashami reveals Devoleena about Arti, who called Devo real enemy, and Devo leaves to talk to Dey. Dey confesses the same and also praises Rashami. Devo in mid keeps analysing Arti's magic and her disappointment with Arti.
Paras blames Asim of hurting Devo and when asked to examine the toys again, he rejects them again. Gill calls him a girl and Bagga calls him akkal ka andha. Rashami calls Shukla and he rejects all toys saying there's no cotton in the toys' ears.
Later, Asim and Devo indulge in a fight as Rashami calls Asim fraud and Shukla screams at Rashami, saying she can't touch toys. Devo and Mahira are making toys, while Gill, Arti and Bagga are making toys for the other team. Paras rejects all toys from Shukla's team.
Gill and Dey discuss about what if the queen is picked and evicted. Shukla asks if they should be fair, and are still deciding over it. Chhabra says their team will see how the opposition performs and will work accordingly. Shefali asks Asim to pick up most material so the opposition doesn't have it. Paras asks Mahira what if she becomes queen, saying she'll go to finale directly and she smiles.
Shefali announces a new task, BB Toy Factory for which both the teams were provided with stuffed animal toys and soft toys. Abu is a moderator for the next queen of the house task. Bigg Boss gives orders for one team for doing a quality check with the opposition team before putting them in the approved and rejected bin.
In the meantime, Paras comes head-to-head with Asim and then laughs out loud. Rashami ends up crying and Devo, calms her down. Gill asks why Paras interfered so much in the girls as he blackmails her to slap her on her face. Paras also blames Asim of leaving vessels dirty, problem with the bathroom for which Asim has been assigned.
Rashami begs to Abu that she doesn't want to go while she prays that Abu and ande wala (Asim) should go. Paras fights that Rashami is making paratha for two days. As Shukla interferes on the topic of eggs, Rashami screams at him saying, 'tere abba ki naukar nahi hoon main'.