Lifestyle
Upcoming Important Book on Publication by Dr. Priyasi Das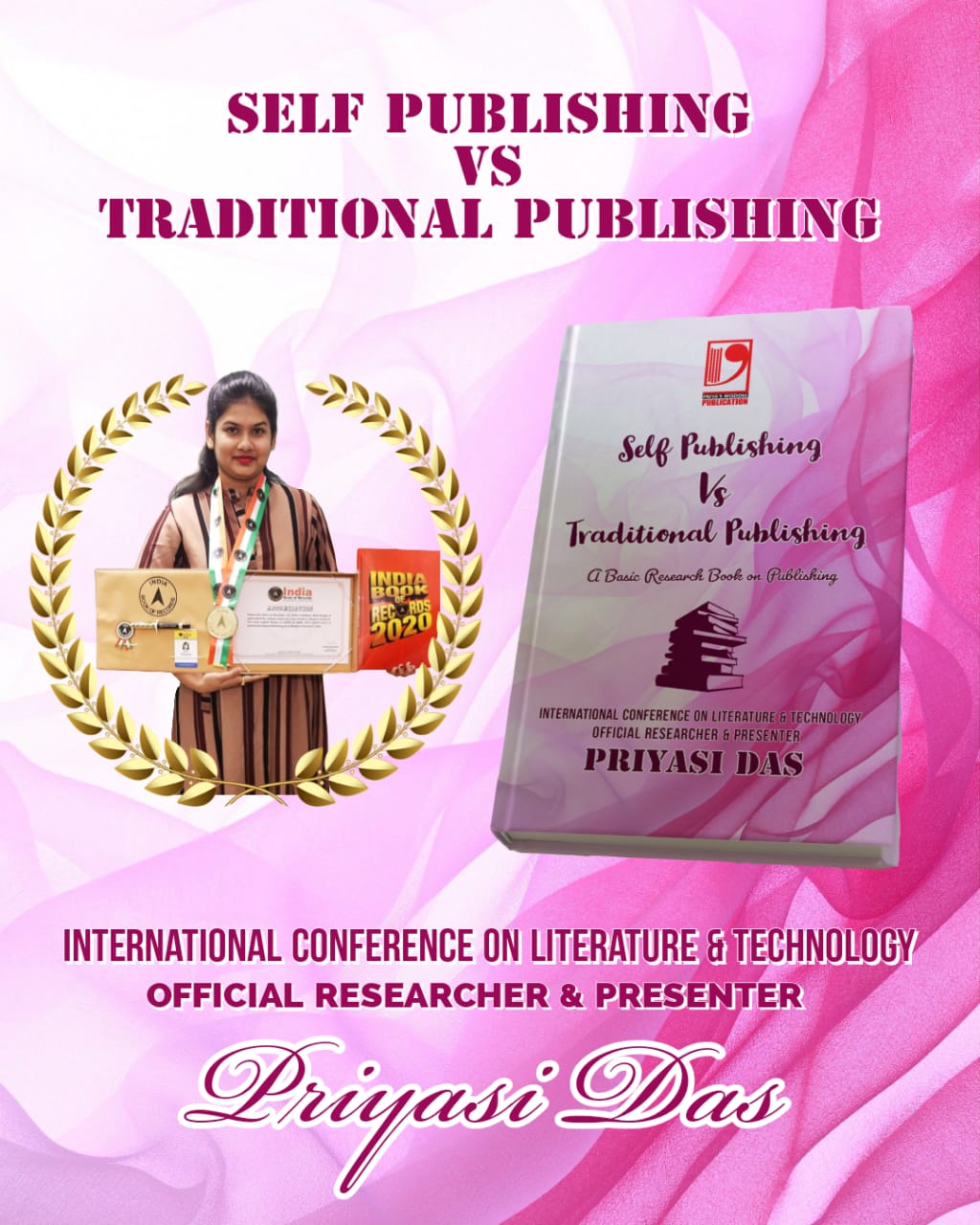 BOOK TITLE –
SELF PUBLISHING VS TRADITIONAL PUBLISHING
(A Basic Research Book on Publishing)
Dr. Priyasi Das has been a official presenter & researcher of INTERNATIONAL CONFERENCE ON LITERATURE & TECHNOLOGY. The grand international conference ceremony was held on 15th August at KOLKATA along with 150 Delegates. Priyasi was always interested in researching the best regarding publishing industry for aspiring Authors & Budding Writers.
About The Book –
This book is a Basic Research book on two different types of publication aspect i.e., SELF PUBLISHING & TRADITIONAL PUBLISHING. Every person has different opinion & perspective regarding publishing a book. This basic research book will help budding or aspiring authors & writers to choose the best platform/format for their book publication.
About the Author –
Dr. Priyasi Das belongs from the City of Joy Kolkata. She is an Award Winning Author, Engineer, Publisher, Honorary Doctorate in Literature, Multiple Record Holder & Guinness World Record (Mass Attempt Holder). She is the founder of "Priya's Wisdom Publication". She has Authored 8 Books & Co Authored more than 58 Anthologies.
She wants to help aspiring Authors & budding writers to get the best platform for publication. The book will release by the Middle/End of April.
CONNECT HER VIA –
INSTAGRAM – @priyasi_das
FACEBOOK –
@priyasi.das.9
TWITTER –
@das_priyasi
OFFICIAL MAIL ID –
priyasidas15@gmail.com