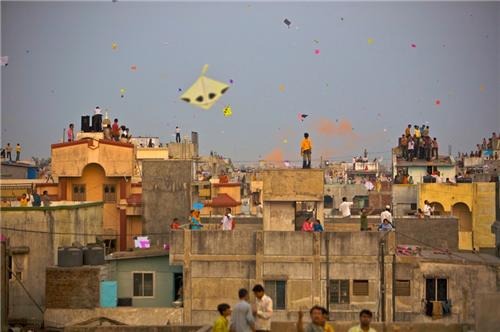 Makar Sankranti is a festival of the kite, which has been celebrated for decades in the city. However, of late, it has become a bloody affair. Yesterday amidst all the celebration of kites in the city, we have news of five people brutally injured y the deadly Manja, which has become the highest injury number in the recent past years. In fact, this has become the highest number of injuries in a single day.
A 32 year-old banker called Satyendra Tiwari suffered perilous injuries over his neck and fingers at Manewada Square when he was commuting to his bank. He was on his two-wheeler when he came in contact with the stray Manja on his throat. As per his wife, he started bleeding like anything on the spot and later was rushed to the hospital. He had to undergo surgery to get rid of the problem. Similarly a media photographer Jasprit Tuteja lips and tongue was damaged by manja.
As he was driving his two wheelers at Mecosabagh flyover when he came in touch with the Manja to see the accident. he was rushed to the hospital to get eight stitches. Despite all the bans on nylon Manja, they are in heavy huge and sale. The civic body has enough check and balances in the city yet their sale have gone through WhatsApp and other online methods. Besides human being the victim of deadly Manja, many animals and birds too came in the deadly trap of the same.