Nagpur Latest News
Trending
Daily tests count crosses 9,500 mark in Vidarbha
The test positivity rate also declined and has come down to 0.07% which is the lowest in the last several weeks.
Nagpur: After a long time, the number of daily tests in the region of Vidarbha has crossed the 9,500 mark on Friday. All the 11 districts have intensified the tests against the backdrop of Omicron only following the instructions of the state health department. Which is a new form of the virus. However, only 7 new cases have come out in this area in the last 24 hours.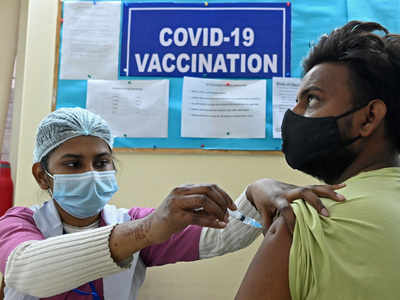 The test positivity rate also declined and has come down to 0.07%. Which is the lowest in the last several weeks. And apart from this, there is no information about any death on Friday. And there have been 3 more recoveries than 10 new covid cases. Overall, Friday has been a day of good news.
7 out of 11 districts have not reported any new covid case in the last 24 hours. There are currently 127 covid patients for treatment in this area, out of which a maximum of 52 is in district Nagpur. And even after the recovery of both the patients under treatment, Gadchiroli has become virtually COVID-free for the first time since the first Covid wave on Friday. At present, less than 10 covid patients are being treated in 8 districts of the Vidarbha region.
Bhandara: A total of 455 tests have been done in the last 24 hours and all have come covid negative. Still, only one covid patient is being treated in this district.
Gadchiroli: After the first wave in this district, for the first time, District 0 covid has become. Only 2 covid patients were under treatment and both have been cured on Friday.
Gondia: All the 216 tests done by this district in the last 24 hours have come negative. As no new covid patient was added, the number of patients under treatment has remained unchanged at 8. They all are currently in home isolation.
Akola: Out of the 597 tests conducted, not a single one was tested covid positive. There was no recovery in this district on Friday.
Washim: While no new covid patient has been found in this district. At present, treatment of only 3 covid patients is going on near District Washim. The district has conducted more than 400 tests.
Buldhana: In this district, all 290 samples tested in the last 24 hours have come negative. None of the patients has been cured.
Wardha: 1 of 384 reports in this district and 1 test positive, taking the district's caseload to 49,428 as of Friday.
Chandrapur: This district has got relief as not a single covid positive test was done on Friday. The day has again been casualty free in the district. And the health administration has so far tested 7,67,475 samples, out of which 6,76,817 were covid negative.
Amravati: A 66-year-old man from Dhamangaon in this district was the only person to have tested Covid positive in 529 samples on Friday. Due to this the caseload of this district has gone up to 96,183. And with no recovery and no death due to covid, the number of active covid cases under treatment has gone up to 7.
Yavatmal: There is no change in the death toll due to no covid in this district and it is at 1,788. And presently 17 active covid positive patients are also under treatment. The administration has received 467 reports in the district, out of which 1 person resident of Pusad has been found to be covid positive. Out of 72,943 covid positive patients in the district, 71,138 have been cured including one on Friday.
Also Read: NMC submits draft delimitation of wards with SEC