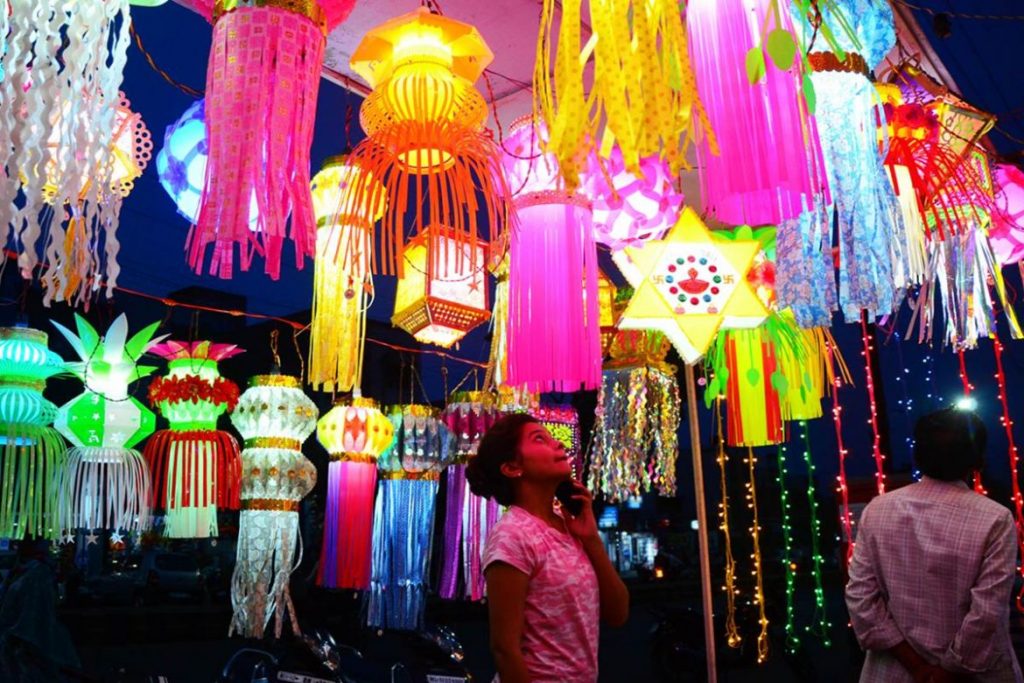 Although it rained heavily yesterday in the city causing waterlogging and other similar issues, but it did not restrain the city shoppers to come out to shop in the evening for the festive time of Diwali. With almost all the major shopping for the festival done earlier before Dhanteras and other days last week, city shoppers were busy getting lights, lanterns and lamps to decorate their homes with glitter and gleam.
Most of the shops at the major markets of the city including Sadar, Jaripatka, Sitabuldi, Itwari and Mahal witnessed the shoppers having lamps and lanterns on their shopping list at the top considering the fact that they now want to add the lights at home to announce their delight and fervor across their world. Diwali without shopping for lanterns and lamps remain incomplete for this great festive time in the country.
Interestingly, the shoppers were not just the people from the Hindu community but from other religions like Christianity and Islam as well who came out to shop lights and lantern to join hands with their community brothers to share the same spirit and vigor to their fellow countrymen. This has been the beauty of not just our city but the country at large. We remain united despite all disparity and diversity despite some fringe elements try to polarise in the name of religion, caste and colour. That's the beauty of Nagpur. Long Live the Unity!