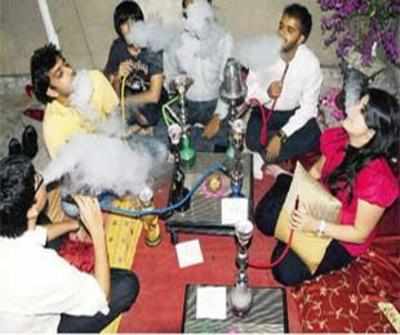 There has been an increasing number of Hookah Parlours in the city in the past few years. These places had become the hub for some illegal and anti-social activities as well. Thus getting a tip-off to the social security wing of City Crime Branch in Nagpur, the city was seen raiding not less than 55 parlours. Yes, you heard it right, the police have raided not less than 55 such parlours in Nagpur located in areas like Canal Road, Gokulpeth and other areas.
To their surprise, the police have recovered INR 30,800 of tobacco and other similar things in these parlours active in city. The said department of the city has got the info from the local residents and others and they acted on the right time nabbing the right set of people. The team was led by the PI – Mr. Atul Ingole who carried out the raid at the said places in Nagpur recovering the illegal stuff of the said amount.
The police then arrested five people in this regard including Baljit Osan, Nikhil Nayak, and Sonu to name a few in their alleged involvement of illegal activities at the said parlour. The police have booked the people under 4A and 21A along with the Act called COTPA, which deals with the prohibition of tobacco and other similar things. Stay tuned to know more about it and others only with us. If you have anything to share, do comment below and let us know more on it.