Entertainment
Trending
List of best five Bollywood comedy films of all time
Only two people fall in love, usually with a villain sabotaging their plans.
Working from home is both a boon and a curse. Whenever you can just wander around and enjoy it as much as you want, monotony will be there for you. The easiest way to break this monotony is to roll up your pajamas, burn some popcorn, curl up on the couch, and enjoy a classic Bollywood comedy.
The great Amjad Khan once said that Bollywood movies are too simple. Only two people fall in love, usually with a villain sabotaging their plans. Add some light-hearted humor to it and you've got yourself a blockbuster comedy film in Bollywood.
Before you succumb to the pressure of the daily routine, indulge in some fun time by watching a rib-tickling light comedy. Allow us to suggest a list of Bollywood comedy movies, made especially for you!
1) Andaz Apna Apna, 1994
Number one on our list was the super entertaining Hindi comedy film Andaz Apna Apna Hona. The pair of Amar and Prem search for Raveena, a millionaire's hand for marriage, as they leave, building a Hawaiian palace. This results in hilarious mishaps and an encounter with infamous crime master Gogo.
2) Welcome, 2007
There are a few Bollywood comedy movies that you can watch multiple times and Welcome is one of them. Underworld don Uday Shetty is in search of a suitable husband for his sister. His right hand Majnu bhai (yes, Majnu!) also helps him in this work.
3) Munna Bhai MBBS, 2003
The delightful medical comedy that introduced us to Boman Irani. Munna and Circuit's friendship is the most talked-about after Jai and Veeru.
Gund Munna Bhai decides to become a doctor for his parents. Staying true to himself he cheats his way in the exam and manages to stay on top. Much to the dismay of his dean, Munna wins over his teachers and peers. The play turns out to be a beautiful bonding story.
4) Hera Pheri, 2000
Talking about the list of Bollywood comedy movies, how can we not talk about the iconic Hera Phera?! The film is based on the lives of three people who are trying to make a good living in Mumbai. One fateful night, he receives a call from the infamous goon Kabira who creates more confusion and problems in his life.
5) Chupke Chupke, 1975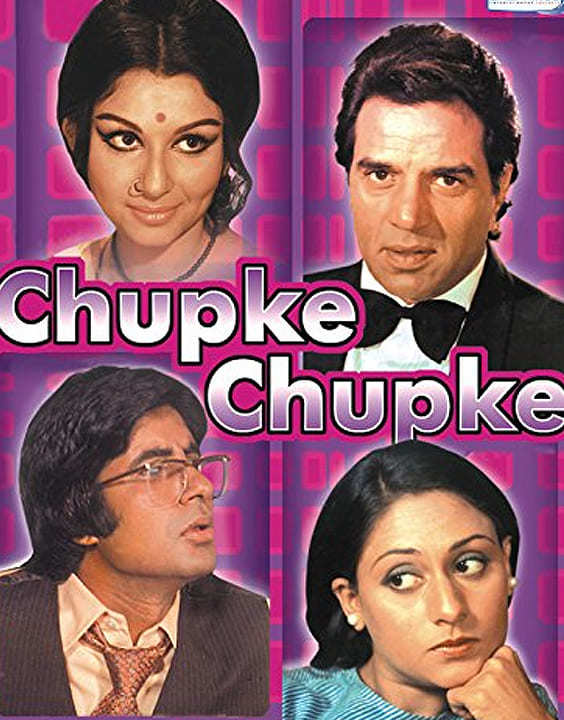 Sulekha is afraid of her brother-in-law (Raghavendra) and thinks that he is the smartest person to live. Her husband Dr. Parimal Tripathi challenges her belief and, with the help of his friends Sukumar Sinha and P.K Srivastava, fools Raghavendra.