The Monsoon in Nagpur started on a bad note with less rains, the water levels at most of the lakes and reservoirs went down cutting the water supply to the city. However, things changed post August and it started raining cats and dogs. Yet raining a lot for several days with less breaks in the midst, the city had has received so far only 1004 MM of water in Nagpur, which seems to be low when we compare with the previous years.
On an average, Nagpur receives 1074 MM of rainfall every year. As per the meteorological department, the figure so far has just crossed thousand mark. However, they claim that city is going to receive more rains in the coming few days, which fill further going to fulfill the need for water in the city. This will cover the rainfall record that we receive every year. Totladoh dam is currently overflowing, thanks to the heavy rainfalls seen in the past few weeks.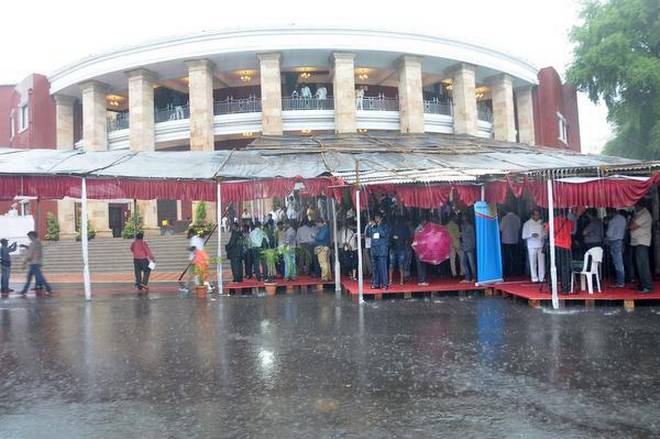 This year the Vidharbha region has witnessed a hike of 6 per cent on an average if we talk about the rainfall there, while in the early days, the district of Gadchiroli in the said district has restricted the rainfall up to 45 per cent that remained excess on an average. So far Chandrapur has received 13 per cent while Wardha has got 4 % hike on the average rainfall. Well, let's see how things would move but at the moment things are okay when we talk about the rains in Nagpur.