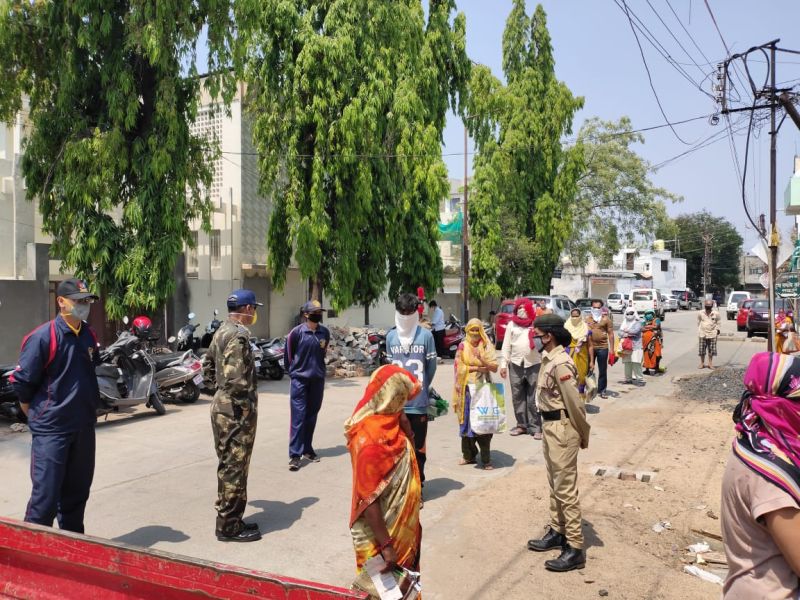 The National Cadet Core commonly known as the NCC have always played their social responsibility in the country. They have often volunteered in various causes when the nation wanted them to contribute. Similar is the story during the national lockdown time as well when the city NCC group has come forward to volunteer in Nagpur. Yesterday, it was the last day of deployment of NCC volunteer cadets of Nagpur Group. 
As per reports, around 400 boys and girls from different units forming a single group were able to discharge their given duties at different PDS centers in the city along with the rural areas. It was one of the superlative experiences for the different participants to remain the part during the COVID-19 challenge. The group captain M Kalim has then congratulated the cadets, associate NCC Officers along with the Permanent Instructors and Nodal Officers for carrying out the selfless service, which was rendered to help the Civil Administration.
The support was extended by the District Distribution Officers, along with the Zonal Supervisors and the District Collector and Magistrate of the city who have been proved exemplary. NCC Group and the cadets have come forward to help the civic bodies in the city in the times of crisis. They have played their part in the city in making things easy for the people there. Stay tuned to know more about it and others only with us.