Nagpur Latest News
Covaxin for children may help prevent third wave of Covid-19: Doctor
Nagpur district has played one of the biggest roles in human trials of Covaxin from the very beginning.
Nagpur: More than 70 lakh children in the age group of 2-18 years are now eligible to receive the Covaxin jab inside Vidarbha. Which has received emergency use approval from the Subject Expert Committee (SEC) of the Drug Controller General of India (DCGI) on Tuesday itself. In Nagpur district alone, about 11 lakh pediatric population is now eligible for this vaccine.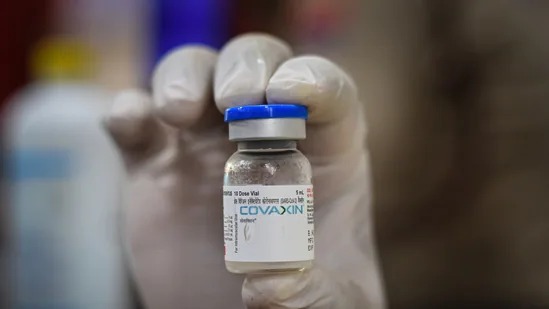 Nagpur district has played one of the biggest roles in human trials of Covaxin from the very beginning. Be it for children or adults, by Bharat Biotech. This completely manufactured within the country of India. Nagpur district has also been a continuous testing ground for the Covid vaccine.
Senior Pediatrician named Dr. Vasant Khalatkar. who was also the principal investigator of the pediatric trials of Covaxin. He has said that all the tests conducted in Nagpur district have shown amazing results in children.
Dr Vasant Khalatkar has said that it is a very pleasant surprise for him. That Covaxin has received Emergency Use Authorization as of today. And said in Nagpur district, we have got it tested on children from 2 to 18 years. While the good safety of this vaccine has already been proven very well. And the results of its efficacy are also very promising.
Vaccine will play an important role for children
According to him, this vaccine for every child will play a very important role in normalizing their whole life. Dr Vasant Khalatkar has also said that everyone is talking about a possible third wave of covid. Which is expected to become a hit in the coming November itself. And it will target all those children who are now just segments of the unaffiliated population. If we can prepare a covid vaccine for all children. So we all can surely easily escape from this dreaded third wave of covid.
The President of Academy of Pediatrics (AOP), Nagpur, named Dr. Vijay Dhote, has said that the government of the country should allow pediatricians to buy and administer the covid vaccine.
Dr Vijay Dhote has also said that parents would prefer to get the jab arranged from their own family's pediatrician. Rather than going to any kind of centre. Now despite the opening of all schools. Many parents are hesitant to send their own children due to not getting vaccinated against covid. That's why we need to start the vaccine drive for all children very soon.
In addition to Covaxin, there is also ZyCOV-D, which is a kind of DNA vaccine. He too has got similar approval till now. And before Covaxin can be used for all young populations to be vaccinated against covid.
Also Read: ACB arrested two accused taking bribe of Rs 29,500