Lifestyle
Film director Dinesh Sudarshan Soi's IMDb page is the biggest in the world. Here are the deets
There goes a profound saying in English that says, "Action speaks louder than words". Looks like filmmaker and music video director Dinesh Sudarshan Soi personifies this saying for real. His work speaks volumes about him, and there's no denying that he is one of the most celebrated directors. Having directed more than 50 music videos, Dinesh Sudarshan Soi's life has been one adventurous ride.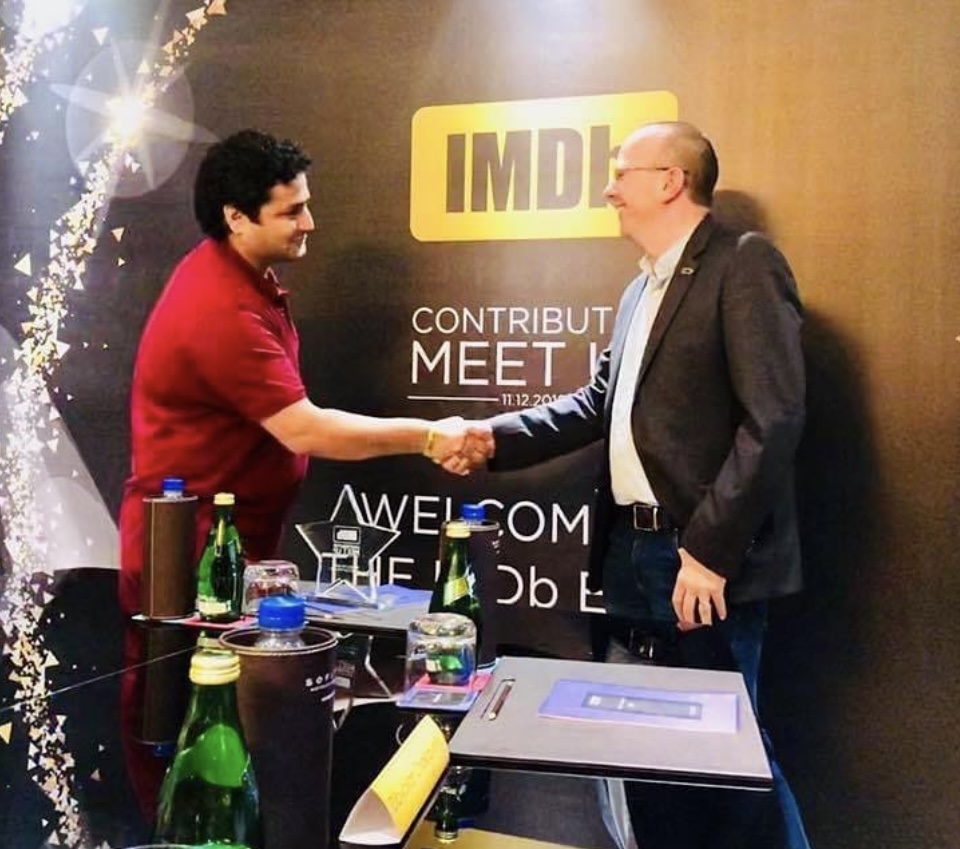 With a career of more than two decades in the entertainment industry, he has come a long way. A former theatre artist, actor, casting director and now a music video director, he has experienced different avenues of film and storytelling. The numerous projects he has worked on rightly justify his prowess as a multi-faceted personality. More so, his filmography throughout these years is huge, thereby making his IMDb page the biggest page in the world. Dinesh Sudarshan Soi is the only music video director to get a trophy from Mr. Col Needham, founder and CEO of IMDb.
On IMDb, Dinesh Sudarshan Soi has more than 750 projects in his credit as a casting director. The cumulative number of projects he has worked on as a casting director, director, writer and actor goes beyond 1000 which is a big number. No wonder, why we see versatility in Soi's art of work.
Dinesh Sudarshan Soi who is now counted as one of the top-notch directors has once been one of the busiest casting directors in the world. He set a record with the India Book of Records in 2018 for casting the maximum number of projects which was 4,500. Yes, you read that right. He again set a record in 2019 with the Asia Book of Records for casting the maximum number of projects with a figure as high as 5000 projects. Interestingly, Dinesh Sudarshan Soi is also the only filmmaker to win the prestigious Dadasaheb Phalke Icon Award Films for Best Debutant Director for two consecutive years in 2020 and 2021.
One of the commendable traits of the director is that he has always credited teamwork with his success. He gives the credit for all the good deeds to his daughter Maesha Soi whom he considers as his lucky charm. His venture DS Creations™️ was founded by him in 2002 and is now managed by his wife Sonia Malhotra Soi, Associate Gaurav Sharma and brother Deepak Soi. The production vertical of all his projects are managed by the director's brother Deepak Soi under the brand name DS Creations™️ Entertainment.
Some of the best music videos of Dinesh Sudarshan Soi are 'Yeh Galiyan Yeh Chaubara', 'Dil Tune Toda Hai', 'Tum Kaho Toh' and 'Mausam'. Mr. Soi is soon launching many new talents in his forthcoming music videos. Recently, it was announced that he will be launching newbies Priyanka Raut and Arzoo Chahande in two different music videos. And that's what he has always been doing, giving new talents a platform. Lastly and most importantly, the young music video director is geared up to debut as a film director with his untitled suspense thriller. It would be interesting to see the filmmaker weaving his magic on the celluloid.