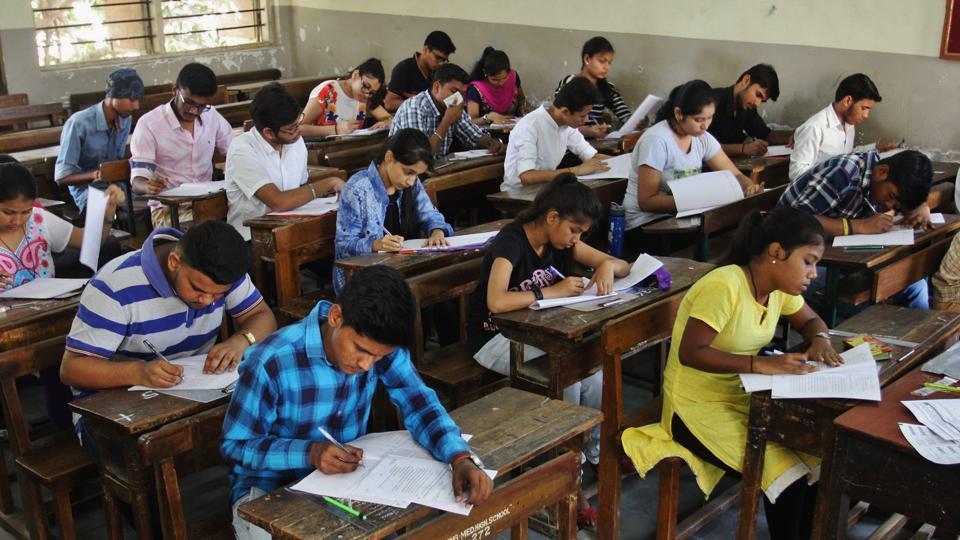 After an anxious wait, HSC exams have finally commenced from today. Today is the first paper of the Higher Secondary Board Examinations. They are being conducted by Maharashtra State Board of Secondary and Higher Secondary Education. From over 500 centres in Mumbai Division, including Mumbai, Thane, Raigad and Palghar Districts, around 3.4 lakh students will be appearing for the Class 12th examination. Across the whole state of Maharastra, around 15 lakh students will be appearing for the exams.
This time, several efforts have been taken to eradicate the cases of paper leaks. The runner or the assistant custodian will be accompanied by a police official as it has been made mandatory by the state board. This has been done as the runner is the person who delivers all the question papers to the various exam centres. While delivering papers, he won't be allowed to use a mobile phone and will be asked to remain at the exam centre itself till the particular paper ends. There are different runners for different papers.
The question papers too will be opened in the exam hall itself by the respective invigilator after taking a signature from any one of the examinees. Mr. Krishnakumar Patil is the incharge chairman of MSBSHSE. He said that many runners and invigilators have been found viewing the question papers and taking their pictures in order to circulate them among the students. The case of paper leak was found once in 2017, where six such incidents took place. At that time, students were caught with the question papers even before the start of the exams.
It has been known that senior officers will be visiting the exam centres randomly to keep a check on such cases.