Nagpur Latest News
Trending
Supporters of former Home Minister Anil Deshmukh celebrated 'Black Diwali' at 18 places
According to party colleagues, there is also a wave of sympathy for former Home Minister Anil and his family in the entire constituency.
Nagpur: On Friday former Maharashtra Home Minister whose name is Anil Deshmukh. His Supporters celebrated staged 'Rasta Roko' and 'Kali Diwali' at 18 places in Katol assembly constituency to protest the arrest of a senior NCP leader by the Enforcement Directorate in a money laundering case.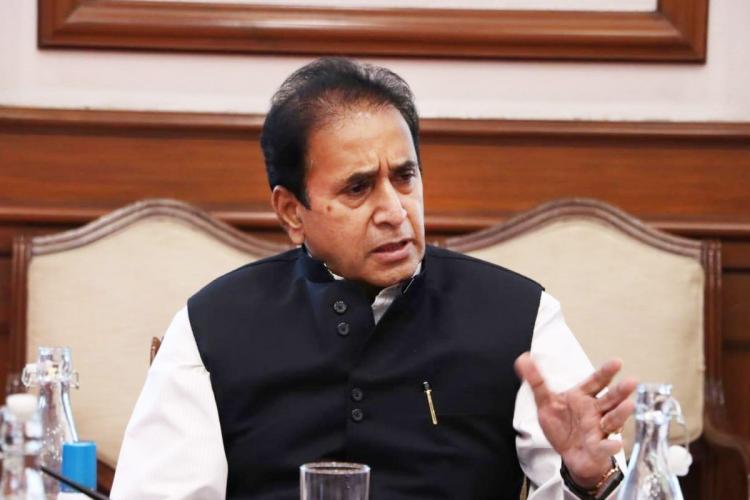 According to party colleagues, there is also a wave of sympathy in the entire constituency for former Home Minister Anil and the family of the former Home Minister.
The former CP of Mumbai named Param Bir Singh has stated in front of a one-man committee that Param has absolutely no additional evidence against this minister other than the first letter of complaint, And soon after that solidarity campaigns and movements like 'Aamhi Sahebanchya Sobat' were started.
This protest is now slowly intensifying in the constituency represented by the former minister for five times. According to his party colleagues, Anil had planned some development works for Nagpur district. Due to which the economy of Vidarbha would get a good boost, But "all those projects now have no future of any kind".
It is also learned that around 70 panchayat samitis in Katol taluka and 2 municipal councils in Movad and Narkhed had Anil's loyalists also participated in the protests against this movement.
Protest was completely peaceful
According to Narkhed city NCP president whose name is Sanjay Charde, This was the first time in more than 3 decades when "Saheb" was not present at all for Diwali at his native place Vadavihira in Narkhed taluka.
He has said this, we told our leader Anil and Anil's family members to wear black badges at Narkhed Vyapari Line and Gandhi Chowk against harassment at the behest of Bharatiya Janata Party by central agencies like CBI, I-T and ED department and also participated in this demonstration.
Sanjay has said that "Development activities started by this minister of ours are still in complete cold storage. The district of Vidarbha and especially Nagpur has also suffered the brunt of this injustice meted out to Anil and Anil's family".
This movement had started inside Katol the very next day after the arrest of Anil.
The NCP leader from Narkhed, whose name is Arsade, has said that there have been demonstrations at the local level in Bishnoor. Belona, Devgram, Jalalkheda, Bharsingi, Sawargaon, and many other small villages. The NCP leader has also said that "The protests were completely peaceful. And in this, social media platforms were used on a very large scale."
Also Read: 40 lakh rupees cheated from job seekers in fake railway recruitment drive