Sports
Tanya & Bags Junior TT Championship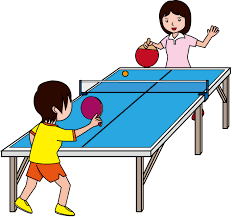 The recently concluded Nagpur District Table Tennis Association in Nagpur has finally given its winner in Table Tennis. The tournament was organized for the young girls and boys of Nagpur city and vicinity, which was organized by Nagpur District Table Tennis Association. The tournament was made possible with the association of the group called Shakti Club this year. The Nagpur District Table Tennis Association is a popular body in sports to promote TT among the young talents of the city.
Talking about the recently final match, it had Tanya as its winner who beat Khushi Kale in a straight match winning with the score 11-4, 11-6, 11-5, 11-9. Earlier Tanya had swiftly beat the other opponents in the tournament where she beat Chinmayee Pathak in the semis and got an easy win. While in the boys' section, we stil have to witness the winner. The TT players including Raghav Sharma, Aditya Karandikar, Anagh Bhondwe and Anmol Ramavar are into the semifinals.
Nagpur has become a hub for education since past few decades and considering sports to be a healthy activity for students, many of the sports bodies and groups have come forward to encourage the young talents from the city to do excel in this domain as well. With such activities going great guns, the days are not far when we see our Nagpur talents reaching to the national and international levels. Stay tuned to know more on this and others only with us.