Food
Time-saving Recipes with Soya Mini Chunks
Enter the world of time-saving recipes with soya mini chunks, a versatile and convenient ingredient that will revolutionize your cooking experience. Whether you're a busy professional, a student with limited time, or simply someone who appreciates efficiency in the kitchen, soya mini chunk recipes offer a perfect solution. From stir-fries to stews, salads to sandwiches, the possibilities are endless when it comes to incorporating soya mini chunks into your culinary repertoire and some such recipe options are listed below: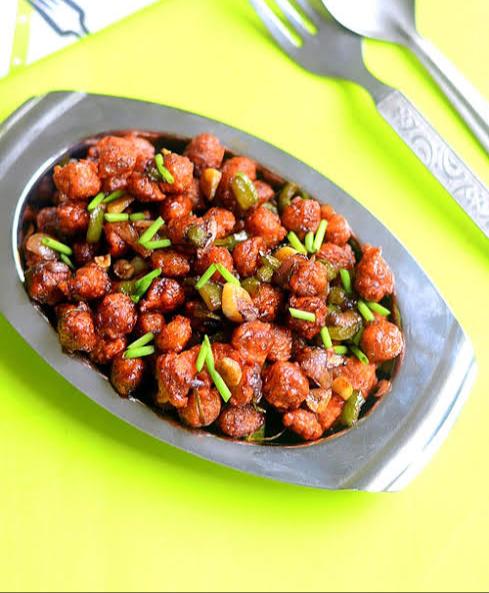 I. 15-Minute Soya Mini Chunk Tacos
1. To make these tacos, start by heating a skillet over medium heat and adding a drizzle of immunity booster oil. Once the oil is hot, toss in the soya mini chunks and sauté them until they turn golden brown and slightly crispy on the outside. This should take about 5-7 minutes.
2. Next, sprinkle in a blend of your favourite taco spices such as cumin, chili powder, paprika, and garlic powder. Stir the spices into the soya mini chunks, ensuring they are evenly coated, and let them cook for another minute or two to enhance the flavours.
3. While the soya mini chunks are cooking, warm up your taco shells in the oven or on a stovetop. You can use either hard taco shells or soft tortillas, depending on your preference.
4. Once the soya mini chunks are seasoned to perfection, it's time to assemble your tacos. Fill each taco shell with a generous portion of the soya mini chunks and top them with your favourite toppings. Consider adding shredded lettuce, diced tomatoes, sliced avocados, chopped onions, fresh cilantro, and a drizzle of zesty lime juice.
5. Serve these delectable Soya Mini Chunk Tacos immediately, and get ready to savour the delightful combination of textures and flavours. The tender and protein-rich soya mini chunks, combined with the vibrant and fresh toppings, create a harmonious blend that will tantalize your taste buds.
II. Soya Mini Chunk Stir-Fry
1. Begin by rehydrating the soya mini chunks. Place them in a bowl and cover with boiling water. Drain and set aside.
2. Heat the oil in a large skillet or wok over medium-high heat. Add the sliced onion and minced garlic, and sauté for 2-3 minutes until they become fragrant and slightly softened.
3. Add the bell pepper, carrot, and broccoli to the skillet. Stir-fry for about 5 minutes.
4. Push the vegetables to one side of the skillet and add the rehydrated soya mini chunks to the empty space. Cook for 2-3 minutes.
5. In a small bowl, whisk together soy sauce and oyster sauce (if using). Pour the sauce over the vegetables and soya mini chunks. Season with salt and pepper to taste.
6. Continue cooking for an additional 2 minutes, allowing the flavours to meld together.
7. Garnish with fresh cilantro or green onions if desired, and give it a final toss.
8. Serve the soya mini chunk stir-fry over steamed rice or noodles for a complete and satisfying meal.
Conclusion
Elevate your cooking experience, save precious minutes in the kitchen, and indulge in wholesome and flavourful soya mini chunk meals that will nourish both body and soul. Get ready to savour the benefits of efficiency and taste with the above-mentioned collection of delectable dishes, each crafted to make your life easier and more delicious!