Politics
Veteran Minister Bawankule Deined BJP Ticket for Assemble Election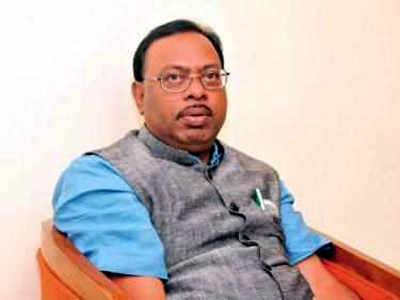 It seems that the party in power, the BJP has become a part of surprises. Denying more than seven veteran leaders the ticket for the coming election, we have one more name added in it and he is no other than the current Guardian Minister Mr. Chandrashekhar Bawankule. He has been a popular face of Kamptee and was among the performing leaders in the NDA ruling government in the state. Yet his name was denied at the last moment.
Even though Bawankule has been winning elections past three assembly elections at a stretch. He has been given important positions to serve including the energy and excise department, yet he was denied the ticket from his constituency. Bawankule had a modest start in the party. He was an auto-rickshaw driver who kept ferrying between Sadar and Nagpur. He then turned active in Koradai Thermal Power Plant and later Gadkari mentored him to rose as a leader of the BJP in the city.
Sources close to the party claim that a number of cases have been hurled before him, which made all the difference in his political career. As per reports, the top businessmen from the power sector was not happy with him. He had more than 20 complaints against him. Also, the RSS was not happy with him, while the top BJP leadership has taken this decision to axe this man from the said seat. On this move, Bawankule said that it was his party who gave him the chance to serve, now he would bow down to the party orders and do things as per the given responsibility in the coming elections.