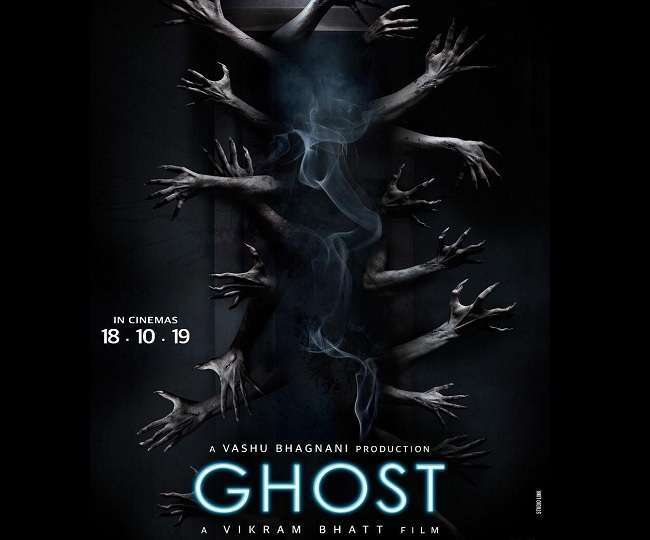 The Official Trailer from the upcoming Hindi movie 'Ghost' starring Sanaya Irani and Shivam Bhaargava is out and it is sure to give you chills. The film 'Ghost' has been directed by Vikram Bhatt.
The trailer begins with the murder of a woman, who can be seen hiding from a ghost but, gets eventually killed by the ghost. However, the twist comes up as her husband (Shivam) is arrested for allegedly murdering his wife.
The trailer then shows Sanaya, who is trying to help Shivam defend him. They both then decide to go on a quest to search the truth.
Vikram Bhatt is known to earlier direct a range of horror films like Raaz, Raaz 3D, 1920 and Haunted – 3D.
Watch the trailer here: https://www.youtube.com/watch?v=_DKVthzKjY8&feature=youtu.be
Sharing the trailer of the film, he took onto his Twitter handle, writing: "Absence of evidence is not the evidence of absence! The trailer of my film Ghost is here. #ghostthefilm @shivambhaargava @poojafilms @krishnavbhatt @ZeeMusicCompany #sanayairani Watch the official trailer here:"
Speaking in a statement, Vikram also revealed on how he got the idea of Ghost as he came across a newspaper article about how a British court allowed a matter involving spirits to be tried. He was pretty intrigued by the preceding and decided onto channel his energy into this film.
Here's the official post of Vikram Bhatt: https://twitter.com/TheVikramBhatt/status/1176024134276403200?ref_src=twsrc%5Etfw%7Ctwcamp%5Etweetembed%7Ctwterm%5E1176024134276403200&ref_url=https%3A%2F%2Fwww.indiatoday.in%2Fmovies%2Fbollywood%2Fstory%2Fghost-trailer-vikram-bhatt-is-back-with-another-horror-thriller-1602218-2019-09-23
Going by the past records, Bollywood horror films seldom get a thumbs up from the critics. In fact, Vikram's film – Raaz 3D, 1920 and Haunted – 3D – didn't receive much success at the box office.
However, films like Stree have proven the theory wrong. The Rajkummar Rao and Shraddha Kapoor film went on to be a massive success at the box office.
And that has clearly marked the beginning of a trend of sorts, with Bhoot Part One: The Haunted Ship, another horror film, starring Vicky Kaushal and Bhumi Pednekar, also set to release on February 21, 2020.
Ghost is set to release in cinemas on October 18.