Education
10th and 12th Board Exams 2020 Announced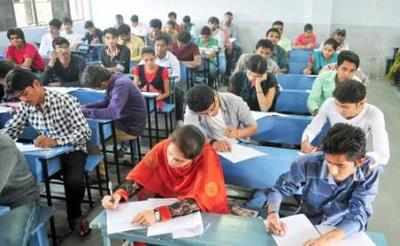 Come Diwali we, see the Board of Education of MS State gearing up the dates for their final exams. Despite being elections in the state, they remain active in keeping their promises and work on time. This year again they have embarked with the final dates of the exam right on time giving the start of SSC and HSC exams to be held in Summers 2020. As per the reports, the HSC exams are to begin on 3rd March and will end up by 23rd March 2020.
As per the same reports, the MSVC or Maha HSC Vocational 2020 exams would be conducted from February 18 and would last till March 17, 2020. The dates of the practicals would be soon announced as they would be conducted before the written exams, which are likely to be conducted during Feb 2020. Well, let's see how things would move ahead, but at the moment these dates should be considered as final for one and all.
On the otherwise, the SSC exams are likely to have similar dates as we have seen for the HSC exams commencing on 3rd March and would be finishing by 21st March the same year. The detailed time table can be checked at the website of the Maha Board. Check the official website www.mahahsscboard.maharashtra.gov.in. If you are interested in checking the dates, have a look at this site. Share your views and other things on this post or the info we have given with this.