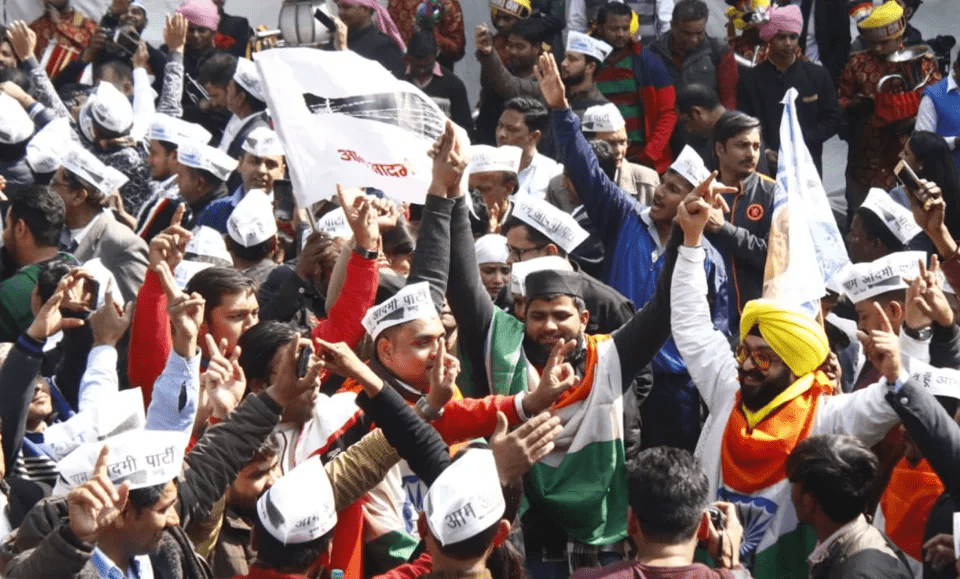 It was a big day for Aam Aadmi Party to get a sweeping victory in Delhi Elections. The people of Delhi have voted Arvind Kejriwal back to power giving him 62 seats out of 70. The battle that seemed one-sided all thanks to the hard work of the party and Mr. Kejriwal, seemed fierce with the massive campaign against the Delhi government by the BJP in the National Capital.
Just when the results were announced, people in good numbers in the Nagpur office gathered and had their celebrations. Many of the workers and volunteers have gone to Delhi for the door to door work and other promotional things carried out by the party in the National Capital for the elections. Talking about the victory, the AAP workers gathered to celebrate the victory of their party in Delhi said that it is a win of secularism in the National Capital.
They further said that Mr. Kejriwal and Delhi's government has showcased the work in a big way bringing out the politics of constructive work rather than hate and divisiveness. They said that the victory of AAP was only possible as they delivered to the people of Delhi for the things they have promised. They said they were not carried away with emotive issues and took chance of their work in the last five years that has given victory to these people. Stay tuned to know more about it and others only with us, meanwhile if you have anything to share, do comment and let us know more on it.